Midwifery
Certified midwives for pregnancy, birth and beyond
The team at St. Luke's Obstetrics & Gynecology Associates is committed to putting our patients first, which is why we offer more choices for your care. At St. Luke's, you can choose a certified nurse midwife as your women's healthcare provider
What is a certified nurse midwife?
A certified nurse midwife is an advanced practice nurse who specializes in women's health.
Do midwives only help with delivering babies?
Midwives at St. Luke's have a much broader scope than just helping with pregnancies. A certified nurse midwife completes the broadest level of training, equipping them to offer full-scope care throughout a woman's life, from her first period through menopause and beyond. This includes:
Annual well-women exams including Pap smears, breast and pelvic exams
Preconception and infertility counseling
Family planning and conception
Childbirth education and preparation
Osteoporosis risk assessment and reduction
Menopause management (nutrition, exercise, hormone and alternative therapies)
PMS/PMDD
Sexual health management
Sexually transmitted infections (STI) screening and counseling
What are the benefits of choosing a midwife as a provider?
Midwives favor a more natural, holistic approach to health care.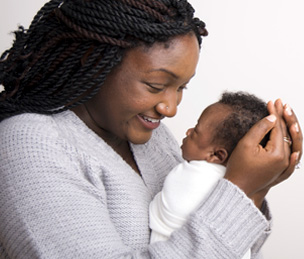 StLukesBaby.comFind the guidance you need for your pregnancy journey.Learn More
St. Luke's does not require a referral for this service. To see if your insurance company requires one, call the number on your card.

This service is available at these locations.
Looking for a provider?
Find information about provider related to Midwifery services.
Find Your Provider