Obstetrics & Gynecology
Caring for women's health and wellbeing
The team at St. Luke's Obstetrics & Gynecology Associates is here to help women with all their health needs.
What is obstetrics and gynecology?
Obstetrics deals with all aspects of pregnancy, and gynecology is the care of the female reproductive system. Doctors who specialize in this branch of medicine are called OB-GYNs, which is short for obstetrician and gynecologist.
Do only doctors offer obstetric and gynecological care?
No. At St. Luke's, you can also choose a certified nurse midwife (CNM), certified nurse practitioner (CNP) or a physician assistant (PA-C) as your provider.
What can an OB-GYN help with?
From adolescence through menopause and beyond, the OB-GYN providers at St. Luke's offer a full range of care, including:
Abnormal bleeding and periods
Birth control counseling
Childbirth education and preparation
High-risk pregnancies
Infertility
Menopause
Osteoporosis risk assessment and reduction
Prenatal, labor, delivery and postpartum care
Pelvic prolapse
Sexual health management
Sexually transmitted infections
Urinary tract health
We also offer ultrasounds, annual pelvic exams and Pap smear exams.
Are St. Luke's OB-GYN providers able to care for high-risk pregnancies?
Yes, specialized care for high-risk pregnancies is available at St. Luke's. Our experienced team is well-versed in managing and monitoring various risk factors including advanced maternal age, carrying twins or triplets, chronic health conditions or infections (diabetes, high blood pressure, heart disease, kidney disease, HIV, hepatitis B or C, etc.), previous pregnancy complications, gestational diabetes, fetal abnormalities and gestational hypertension.
St. Luke's also is proud to be pioneering the Blue Band Project in our region. This initiative is for women who have been diagnosed with preeclampsia.
Is specialized care available for pregnant women involved with substance use?
Yes. St. Luke's Healthy Mom Safe Baby Program offers extra support to these women. Our Maternal Child Health Care Coordinator works with St. Luke's patients to keep mom and baby as safe as possible.
What surgical services are offered?
We offer surgical services for permanent birth control, endometrial ablation, incontinence procedures, laparoscopic surgery and traditional hysterectomy. Many of the procedures we offer can be done in a minimally invasive way, using robotic-assisted surgery.
What treatments are available for infertility?
All St. Luke's OB-GYNs address infertility issues. Treatment includes the following:
Basic evaluations
Donor insemination
Assisted reproduction
In vitro fertility counseling
Consulting services
Are these services only available on the main St. Luke's campus?
No. Our team offers care around the region at these St. Luke's locations as well as in Moose Lake.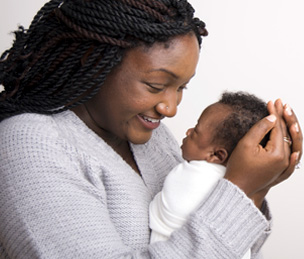 StLukesBaby.comFind the guidance you need for your pregnancy journey.Learn More
This clinic does not require a referral for obstetrics/pregnancy-related care. To see if your insurance company requires one, call the number on your card.

This clinic requires a referral for gynecology-related care. If you need a referral, talk to your primary care provider. To establish care with a St. Luke's primary care provider, call 218.249.4000 or request an appointment online.

This service is available at these locations.
Looking for a provider?
Find information about provider related to Obstetrics & Gynecology services.
Find Your Provider