Obstetrics & Gynecology
Caring for women's health and wellbeing
Each woman's needs are unique. At St. Luke's Obstetrics & Gynecology Associates, we offer more choices for your care to meet those needs. Our experienced group of physicians, nurse practitioners and midwives are dedicated to enhancing the quality of each woman's health through every stage of her life.
Gynecology
From adolescence through menopause and beyond, we provide a full range of gynecologic services including:
Annual pelvic exams and Pap smear exams
Birth control counseling
In-office gynecologic ultrasound
Help with menopause
Our providers also treat abnormal uterine bleeding, urinary incontinence, pelvic prolapse and adolescent gynecologic problems. We offer surgical services for permanent birth control, endometrial ablation, incontinence procedures, laparoscopic surgery and traditional hysterectomy.
Obstetrics Care
We are here for you throughout the pregnancy and birth experience including:
Prenatal, labor, delivery and postpartum care
In-office obstetric ultrasound
High-risk pregnancy monitoring
Working on your birth plan for a baby boy? Learn more about the risks and benefits of circumcision.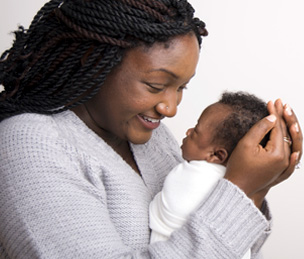 St. Luke's BabySt. Luke's makes each birthing experience as special as it should be. Meet our expert OB providers, learn more about our spa-like Birthing Center and find the guidance you need for your pregnancy journey.StLukesBaby.com
Infertility Counseling
For patients with difficulty conceiving, we offer:
Basic evaluations
Donor insemination
Assisted reproduction
In vitro fertility counseling
Consulting services
All the physicians at St. Luke's Obstetrics & Gynecology Associates offer treatment for infertility. Enhanced fertility treatment, including injectable fertility drugs and monitoring for Assisted Reproductive Technology, is currently supervised by Dr. Claire Mallof.
St. Luke's does not require a referral for this service. To see if your insurance company requires one, call the number on your card.

This service is available at these locations.
Looking for a provider?
Find information about provider related to Obstetrics & Gynecology services.
Find Your Provider