Pediatrics in Duluth
Primary care for kids, from newborns to 17-year-olds
Establishing care for your kids with a pediatrician is a great way to give them the best start possible. Serving as their primary care provider, this doctor will help by addressing issues, making sure they stay up to date with all their immunizations, and work with you to keep them healthy long term.
Request an Appointment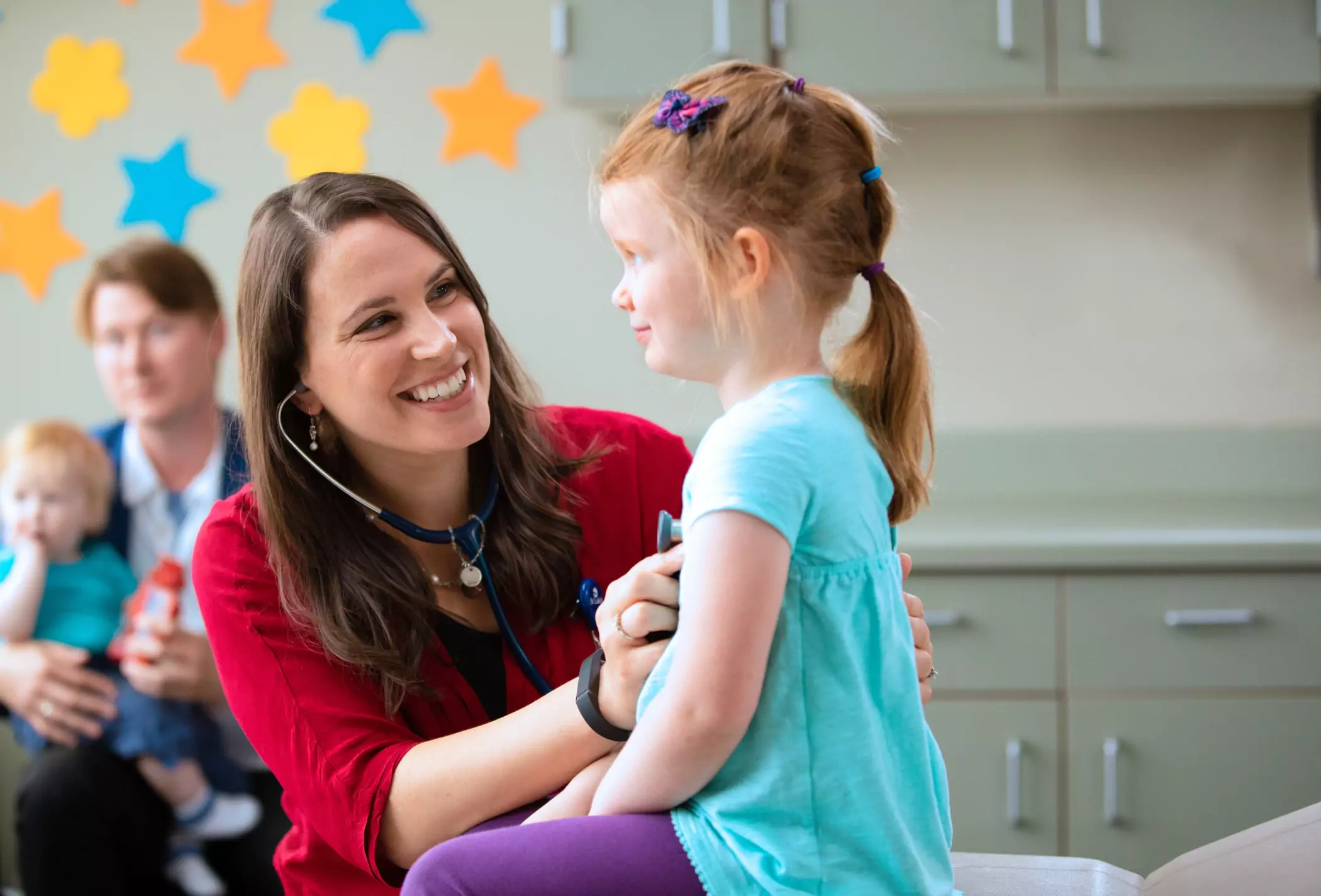 What is pediatrics?
Pediatrics is a type of primary care where pediatricians care for infants, children and adolescents. They are trained to address the unique needs of young patients and provide a wide range of medical services, including routine check-ups, vaccinations, diagnosis and treatment of childhood illnesses, and monitoring growth and development.
How often should my child see their pediatrician?
The frequency of visits can vary based on your child's age and health needs. Typically, infants and toddlers should see their pediatrician for a Well Child Visit at 1, 2, 4, 6, 9, 12, 15, 18 and 24 months of age. These frequent visits are essential for monitoring growth and development, as well as administering vaccines. Afterwards, most children typically visit their pediatrician annually for check-ups.
You can also reach out to your child's pediatrician whenever you have a question or health concern like:
ADHD (Attention-Deficit/Hyperactivity Disorder)
Allergies
Asthma
Bladder infection
Breastfeeding support
Bronchitis
Chicken pox
Colds and flu symptoms
Ear infection
Hand, foot and mouth disease
ImPACT testing
Mental health (behavioral, anxiety, depression, etc.)
Pink eye
Pneumonia
Puberty
Respiratory Syncytial Virus (RSV)
Strep throat
Urinary tract infection (UTI)
Whooping cough
Their pediatrician will know their health history best. Many times, they will be able to schedule you for a same-day appointment or connect with you through a virtual visit.
What if my child's health concern is immediate?
Whenever possible, seeing their pediatrician should be your first step for conditions that are not life-threatening. However, if you are unable to see your child's pediatrician and they need immediate care, St. Luke's offers convenient, immediate care at multiple locations.
What if my child needs to see a specialist?
Some specialists require a referral, and some do not. Your child's pediatrician can answer any questions you may have about seeing a specialist and provide a referral if needed.
Where is pediatric care offered?
We offer pediatric care in Duluth at St. Luke's Pediatric Associates.
How do I choose a pediatrician for my child?
Finding the right doctor for your child is important. It's a personal relationship where you'll share about your child's life and health story. To get to know all our pediatricians, look through their profiles and bios!
To establish care at St. Luke's Pediatrics, call 218.249.7870 or request an appointment online.
Looking for a provider?
Find information about provider related to Pediatrics services.
Find Your Provider