Annual Wellness Visits
Preventative care to keep you healthy
An Annual Wellness Visit is a once yearly opportunity to focus on your individual preventative health needs with your primary care provider. This is important even if you're in excellent health or are already well-connected for chronic health issues.
What to expect
The goal of an Annual Wellness Visit is to create an individualized plan to maintain your health. Items addressed during this visit include:
Vital signs, height and weight
Health history update, including allergies
Review of your current medications, vitamins and supplements
Depression screening
Cognition screening
Mobility screening
Scheduling preventative screening including: colon cancer, diabetes, cardiovascular disease, breast cancer for women, and prostate cancer for men
Vaccination review
You will also have the opportunity to get a flu shot during your Annual Wellness Visit.
To learn more about the difference between an Annual Wellness Visit and a Routine Physical Exam, please see the chart below: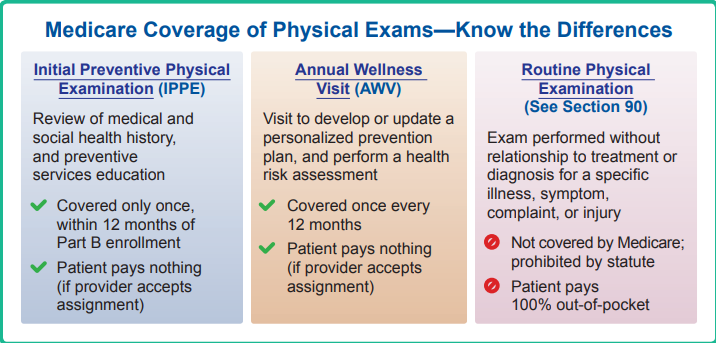 Please call your clinic directly to schedule your Annual Wellness Visit.

If you do not have a primary care provider and want to establish care, call 218.249.4000 or visit slhduluth.com/ChooseStLukes.
Looking for a provider?
Find information about provider related to Care Coordination & Chronic Care Management services.
Find Your Provider