Parking & Directions Information
Navigating St. Luke's campus
St. Luke's campus is made up of six buildings. On our campus signage and maps, each building has its own color. Every building has an adjoining parking lot or ramp.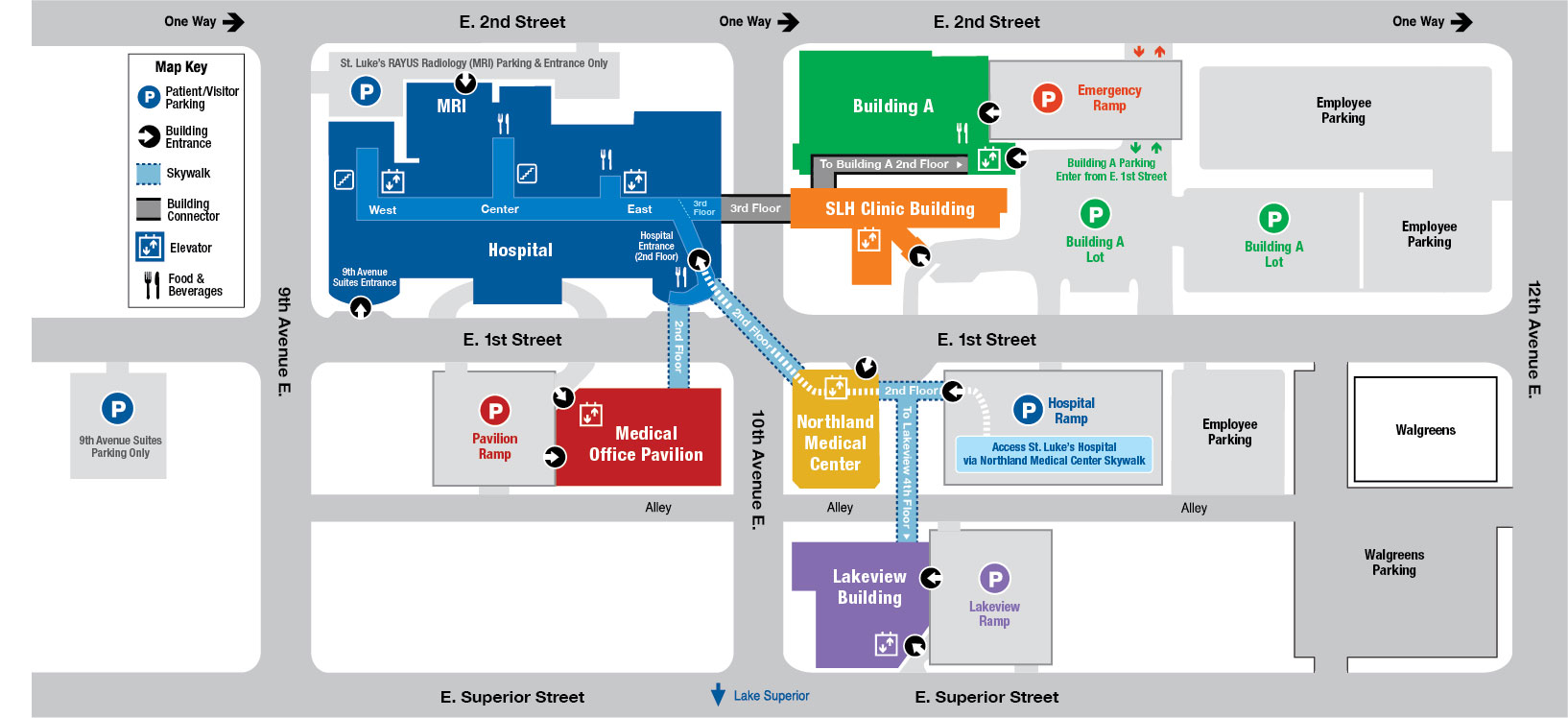 For example, on maps and signage, Building A is green. If you have an appointment in this building, you'll look for green signage. You'll park in the lot St. Luke's Building A Ramp (green) or lots at 1015 E 1st Street.
Where should I park at St. Luke's?
Each building has a parking lot or ramp. Here is where you should park:
How much does parking cost at St. Luke's?
Parking in all St. Luke's lots and ramps is free for patients and visitors.
What if I don't know where my clinic is located on
St. Luke's campus?
To find out what building your appointment is in, visit our Find a Clinic page and search for your clinic. If you know your provider's name, but don't know which clinic they're in, visit our Providers page.
Still want some help?
Facility Assistants are available 24/7 to get you where you need to go. If you'd like to set up an escort with one, call 218.249.4940.