Radiology Technologist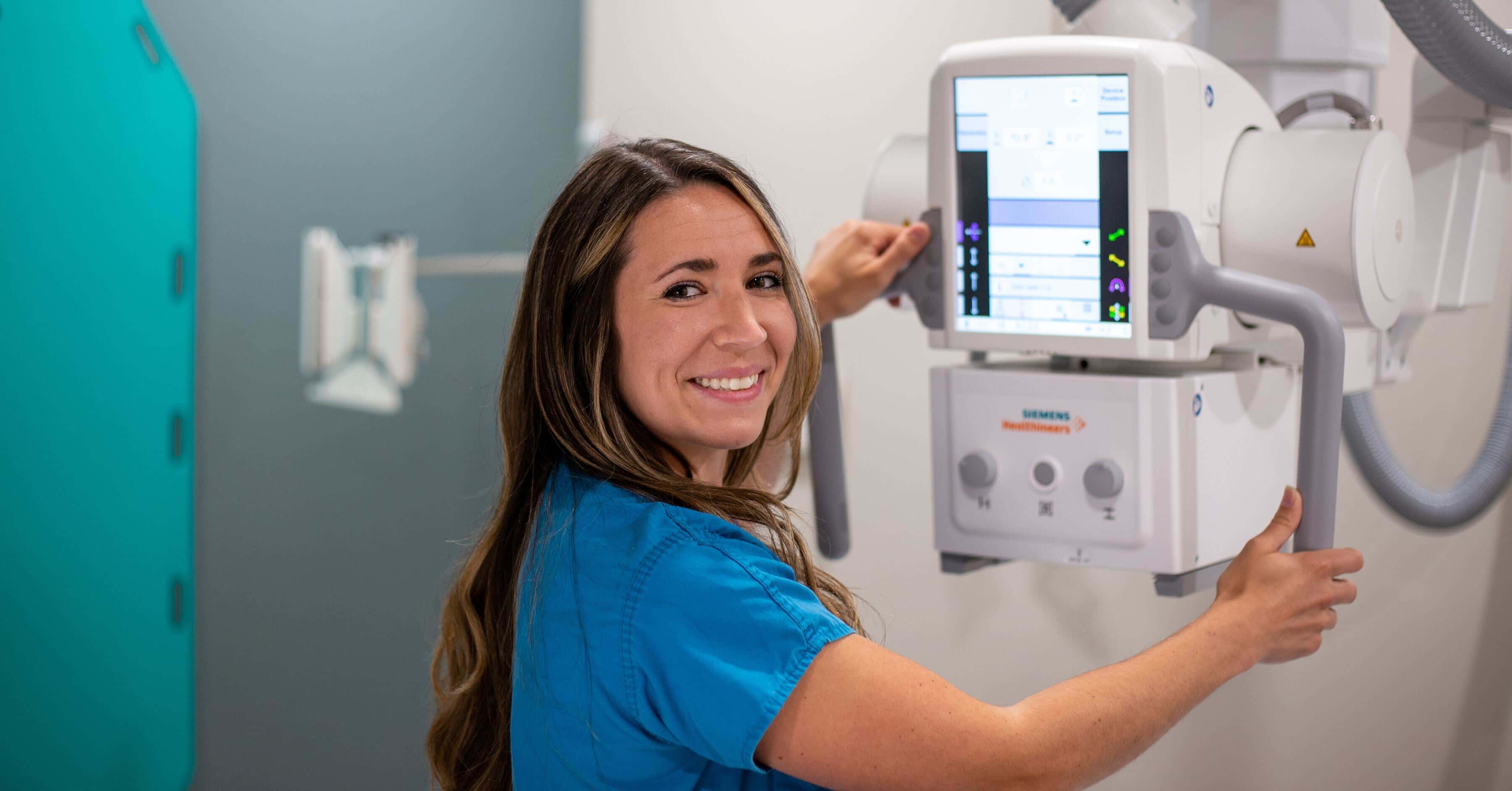 St. Luke's is looking for compassionate radiology technologists who want to join us in accomplishing our Mission: The Patient. Above All Else.
View Radiology Technologist Openings
What do radiology technologists do?
Radiology technologists perform many important tasks, including:
Diagnostic radiographic procedures
Darkroom/film processing duties
Maintain related quality assurance records and X-ray files
Order and maintain related X-ray film and supplies
Perform lab tests, EKGs, spirometry, ultrasound testing, audiology and more!
Are there growth opportunities for radiology technologists?
Yes. You can work in various departments such as mammography, ultrasound, nuclear medicine, CT and others. There are leadership and lead opportunities at St. Luke's as well. You can also go back to school to expand your knowledge of the healthcare field. One option is enrolling in a Radiation Therapy program, which can be two to four years of additional schooling.
How do I become a radiology technologist?
To be employed as a radiology technologist, you are required to be a graduate of a two-year accredited radiologic technology program. You are also required to become a Registered Radiologic Technologist (R) from American Registry of Radiologic Technologists (ARRT) within 90 days of hire.
Locally, Lake Superior College offers a program for radiologic technology.
For more information about becoming a radiologic technologist at St. Luke's, fill out the form below.