Medical Assistant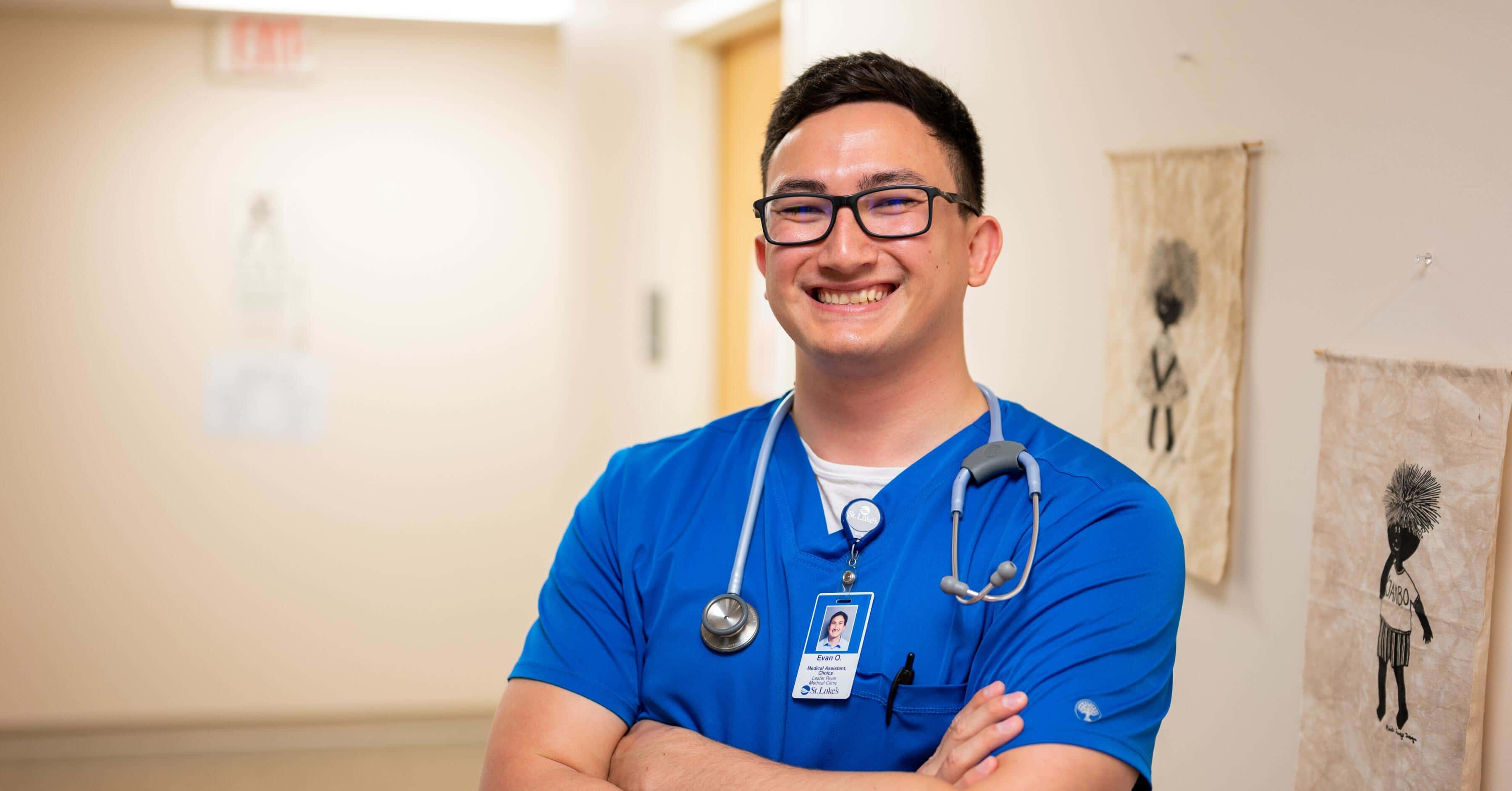 St. Luke's is looking for compassionate Medical Assistants (Mas) who want to join us in accomplishing our Mission: The Patient. Above All Else.
View Medical Assistant Openings
View Medical Assistant Apprentice Openings
What do MAs do?
MAs perform a variety of tasks to assist physicians, physician assistants, nurse practitioners, and other clinic staff in providing patient care. This may include:
Checking vital signs
Discussing brief medical histories with patients
Performing procedures
Administrating medications and vaccines
Coordinating additional services (such as lab or X-ray)
Documenting in patients' medical records
And more!
Many of our MAs are paired with a specific physician and work closely with patients, creating special bonds over the years.
Can I become a Medical Assistant through on-the-job training?
Yes, you can apply to be a Medical Assistant Apprentice. You will receive hands-on experience while earning your Medical Assistant certification! Participants will:
Work a full-time position with competitive pay and full benefits.
Provide direct patient care in a clinic setting.
Complete an on-the-job training program with a preceptor and online courses in as little as one year. St. Luke's will pay tuition costs.
Work at St. Luke's as an MA for one year after completion of the program.
View Medical Assistant Apprentice Openings
Are there growth opportunities for MAs?
As an MA, there are different options for you in regards to a career path. You can become a
care coordinator
within the clinic system. Another option is to go back to school to expand your knowledge in the healthcare field. This could be for clinic leadership opportunities, or to become a
registered nurse
(two or four year options) or physician assistant (three or more years).
To be employed as a medical assistant at St. Luke's, you are required to have a certification or license within 120 days of hire in one of the following areas:
Medical assistant
Licensed practical nurse (LPN)
Registered nurse (RN)
Emergency medical technician (EMT)
Paramedic
Respiratory therapist (RT)
There are local programs that offer training to become certified. Two local schools offer a medical assistant program that is approximately one year in length (full-time):
Graduating soon?
If yes, apply today or fill out the form below to be considered for our early-hire stipend program! If you're accepted into this program, you will receive monthly payments while still in school.
For more information about becoming a medical assistant at St. Luke's, fill out the form below.