Helping People Find Their Voice
St. Luke's Speech Therapist Haley Day, MA, CCC-SLP, celebrates with a patient after a success.
How speech therapists can help infants, kids and adults in Duluth
Speech is one of life's greatest gifts. It helps us share joy and grief. We can express our needs, our wants, and our love.
Not being able to say what you want can be very frustrating. Any young child learning to speak, as well as their parents and caregivers, can attest to this. It's especially challenging for an adult who once had the ability to speak and has lost it due to illness, disease or accident.
This is where St. Luke's speech therapists can help. They bring expert knowledge and experience to help people find their voice.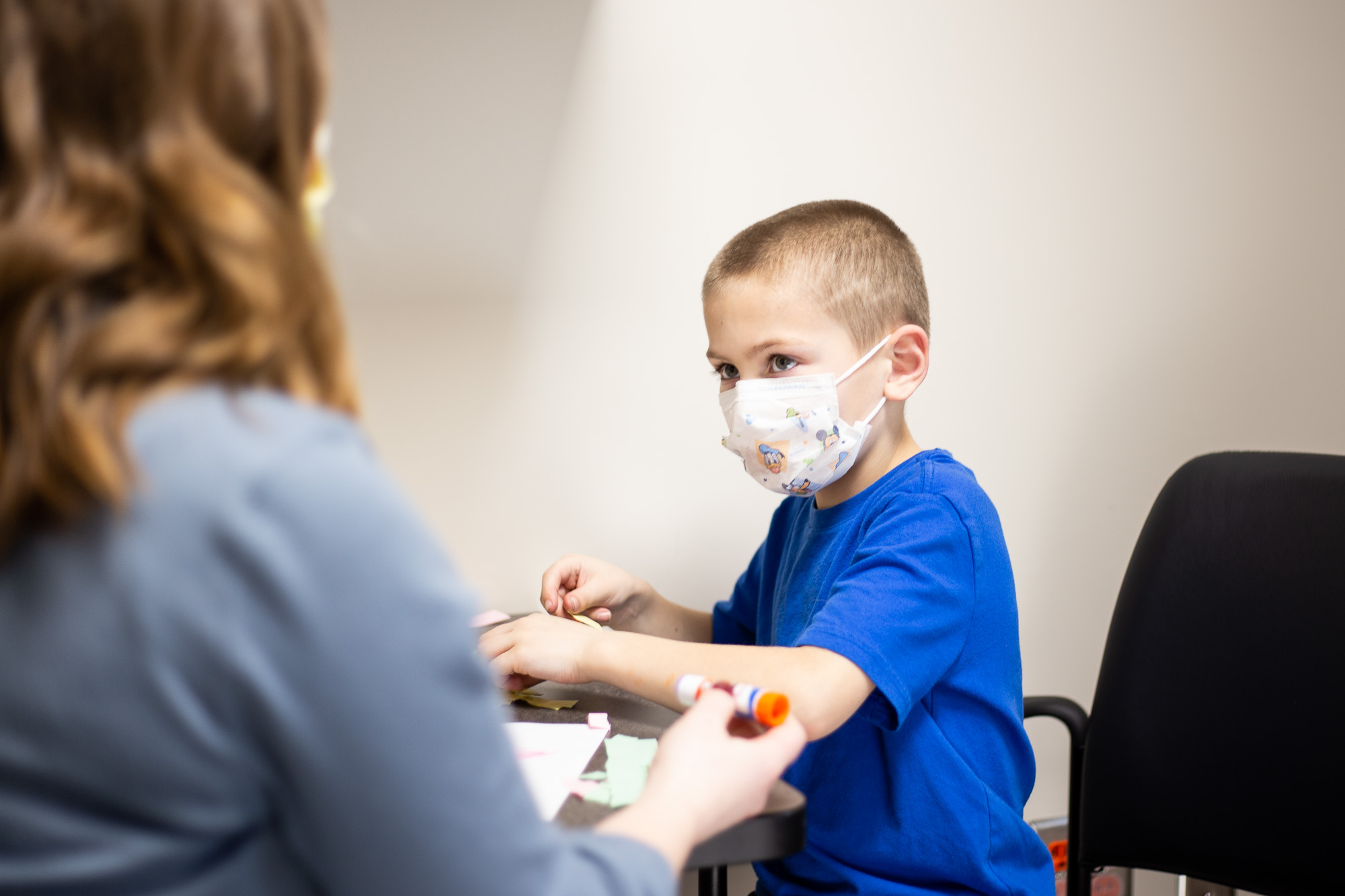 As members of St. Luke's Rehabilitation Services team, speech therapists work alongside physical therapists and occupational therapists. They help with a wide range of communication challenges. This includes:
Articulation
Stuttering and fluency
Voice problems
Language, cognition, hearing
Swallowing and eating
Social communication
Alternative communication
St. Luke's speech therapists help patients of all ages, starting with newborns and including children. "A lot of kids who could be helped early on are easily missed," said St. Luke's Speech Therapist Haley Day, MA, CCC-SLP, who specializes in early language delays and infant feeding.
Annual well-child exams are a good way for primary care physicians to spot these communication challenges early. Early detection and intervention can be most effective in preventing later problems.
St. Luke's speech therapists also address difficulties with swallowing and eating for infants, children and adults. "Most people probably don't think of speech therapy as a way to help with feeding, but it has a lot of research and evidence to support it," said Day.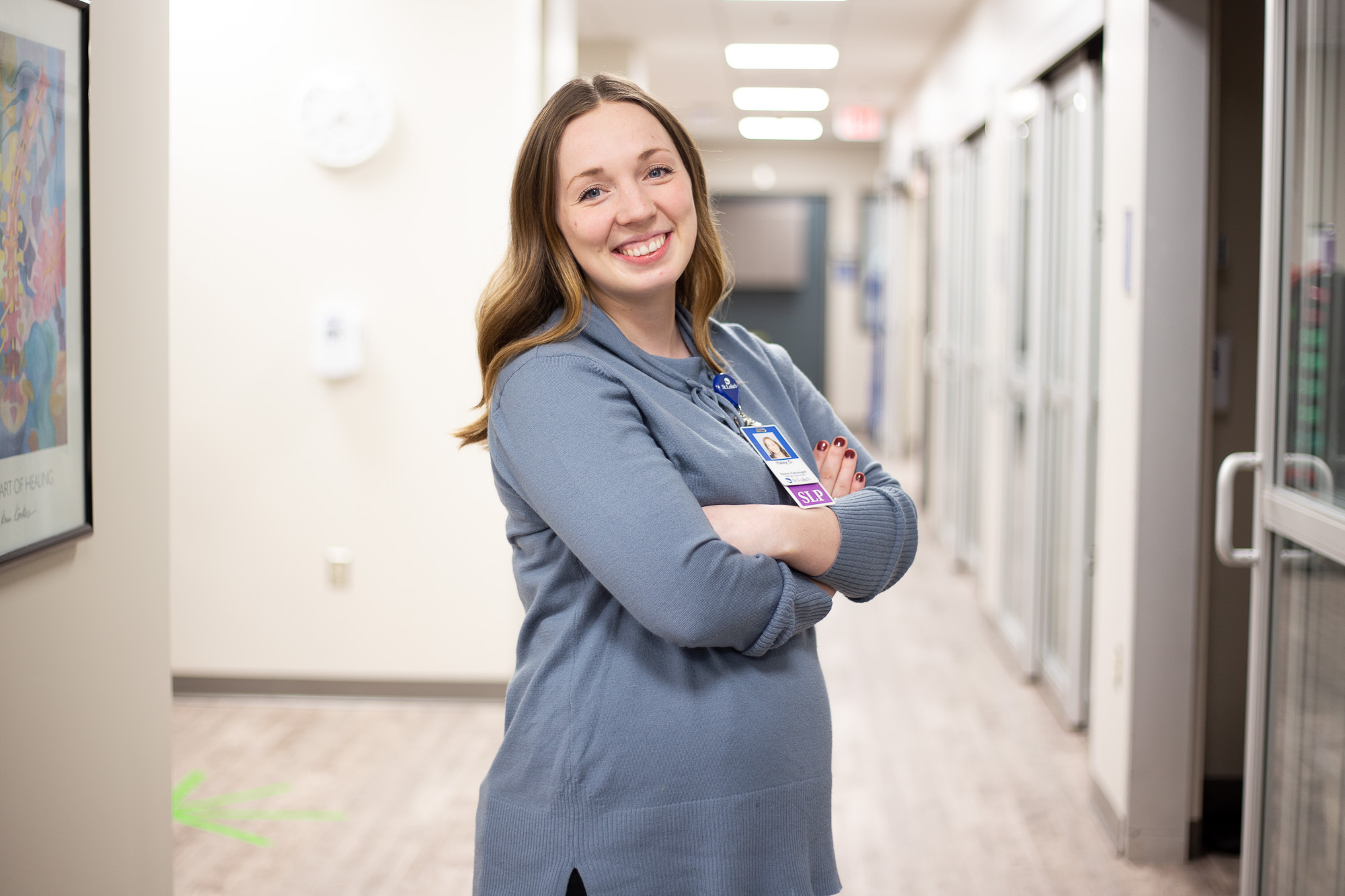 As a Certified Lactation Consultant, one of Day's goals is to support families. As an example, she developed a feeding clinic with her colleague Alyssa Lucas, MS, OTR/L, focused on bottle and breastfeeding for infants. The clinic also offers strategies to help older kids who struggle with eating or picky eating.
Day's greatest joy in her work comes from helping families. "It's wonderful to give people the help they need, to let them know they're part of the team and not alone."
A referral is required for this service.
If you need a referral, talk to your primary care provider. To establish care with a St. Luke's primary care provider, call 218.249.4000 or
find a clinic near you
.