St. Luke's Surgical Associates Welcomes Callie Kunze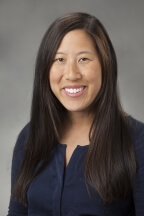 St. Luke's Surgical Associates is pleased to introduce Callie Kunze, physician assistant.
She received her master's degree in Health Sciences, Physician Assistant Studies from George Washington University School of Medicine & Health Sciences in Washington, DC. She also completed the Norwalk/Yale Physician Assistant Surgical Residency program in Norwalk, Connecticut.
Prior to joining St. Luke's, Callie was with Norwalk Hospital where she assisted with general, plastic, reconstructive, bariatric and colorectal surgeries.