Hibbing Family Medical Clinic Introduces Christine Dworzynski, CFNP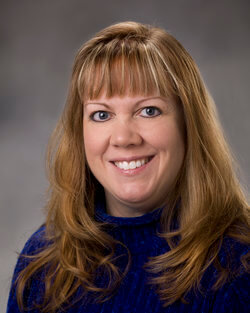 Hibbing Family Medical Clinic is pleased to welcome Christine Dworzynski, a certified family nurse practitioner. Christine has over 20 years of nursing experience.
As a certified family nurse practitioner, Dworzynski has extensive training in family practice and is certified to provide health assessments, direct care, and teaching, particularly around family self-care. "As a CFNP, I am able to get to know my patients and care for them throughout childhood, adulthood and into older age," said Dworzynski. "I enjoy the variety of patients I see and treat, and Hibbing Family Medical Clinic offers me an opportunity to work with wonderful family medicine physicians to provide family-centered care," she explained.
Christine is a native of Hibbing and a graduate of Hibbing Community College, Bemidji State University and the College of St. Scholastica. She is certified by the American Nurses Credentialing Center.
To schedule an appointment with Dworzynski at the Hibbing Family Medical Clinic, please call 218.362.7100.