Local artists bring peace and creative inspiration to St. Luke's new OB-GYN clinic in Duluth

What's the connection between health and art?
It's an important question for Duluth visual artist Jordan Sundberg of Tin Cup Design. Her work – along with three other Duluth artists – is featured prominently in St. Luke's new OB-GYN clinic.
"Our bodies feel different depending on the art, the colors and the space around us," said Sundberg. "Even the spirit in which art is made has an effect. Our hearts really do matter. They have an imprint on what comes out."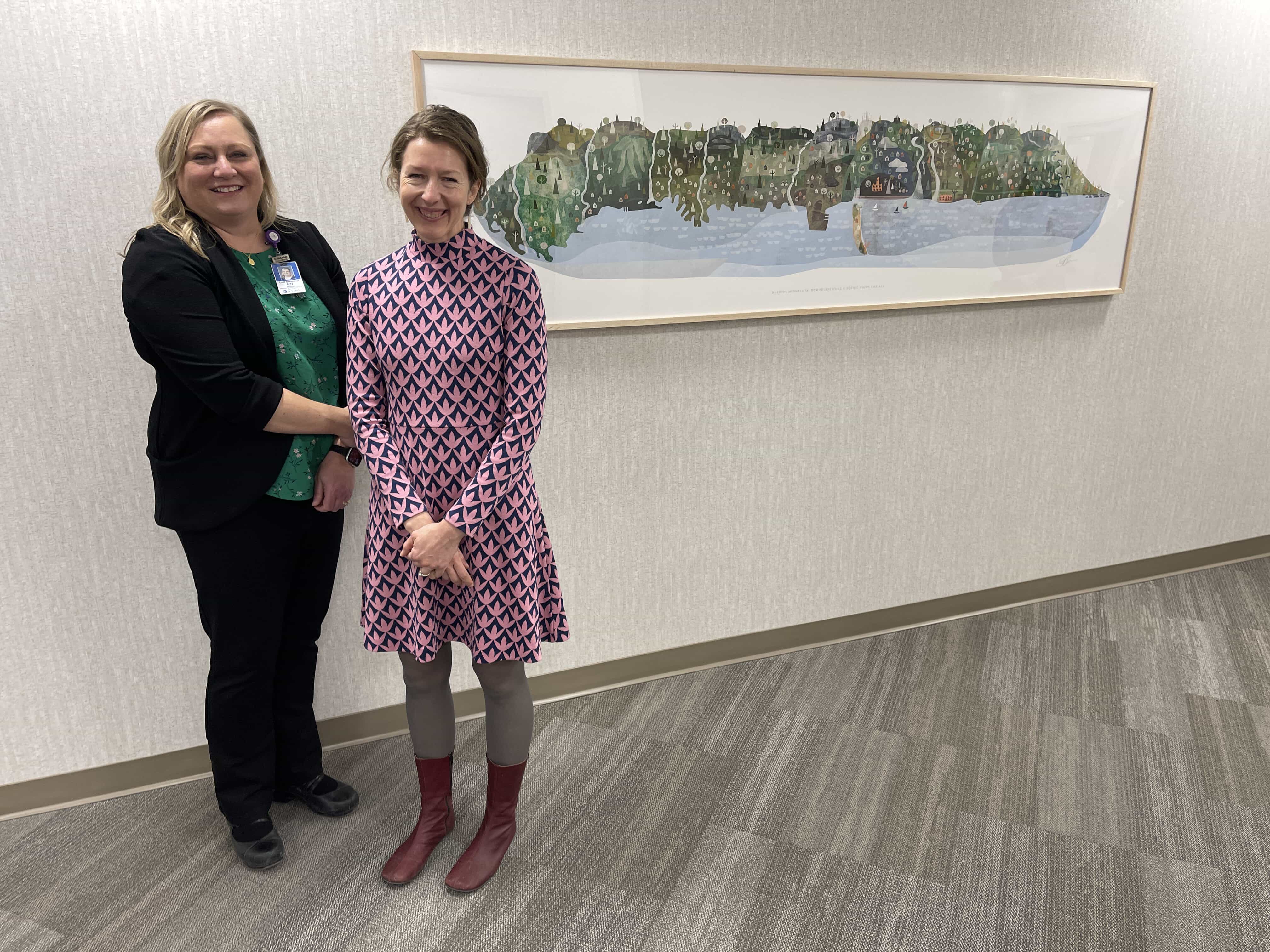 A collection of 80 pieces complements the expansive view of Lake Superior from the clinic's new location on the third floor of the Lakeview Building on East Superior Street. The art can be seen in every space, from the check-in and waiting areas, to hallways, exam rooms, mothers' rooms, scheduling offices, the lab and even the breakroom.
The artistic vision for the new clinic began with the OB-GYN providers, said Clinic Manager Mitch Gifford. "They wanted to feature local artists. A fair number of them own pieces by Jordan."
The new, larger clinic has a lot of space fill. So, Sundberg reached out to fellow artists Natalie Salminen Rude, Shawna Gilmore and Marian Lansky of Kenspeckle Letterpress. "This is an all-women's clinic, and there are so many great local women artists," said Sundberg.
In creating and curating the art for the new clinic, she considered how the pieces could cultivate a peaceful environment, and how that peace could help the healing process.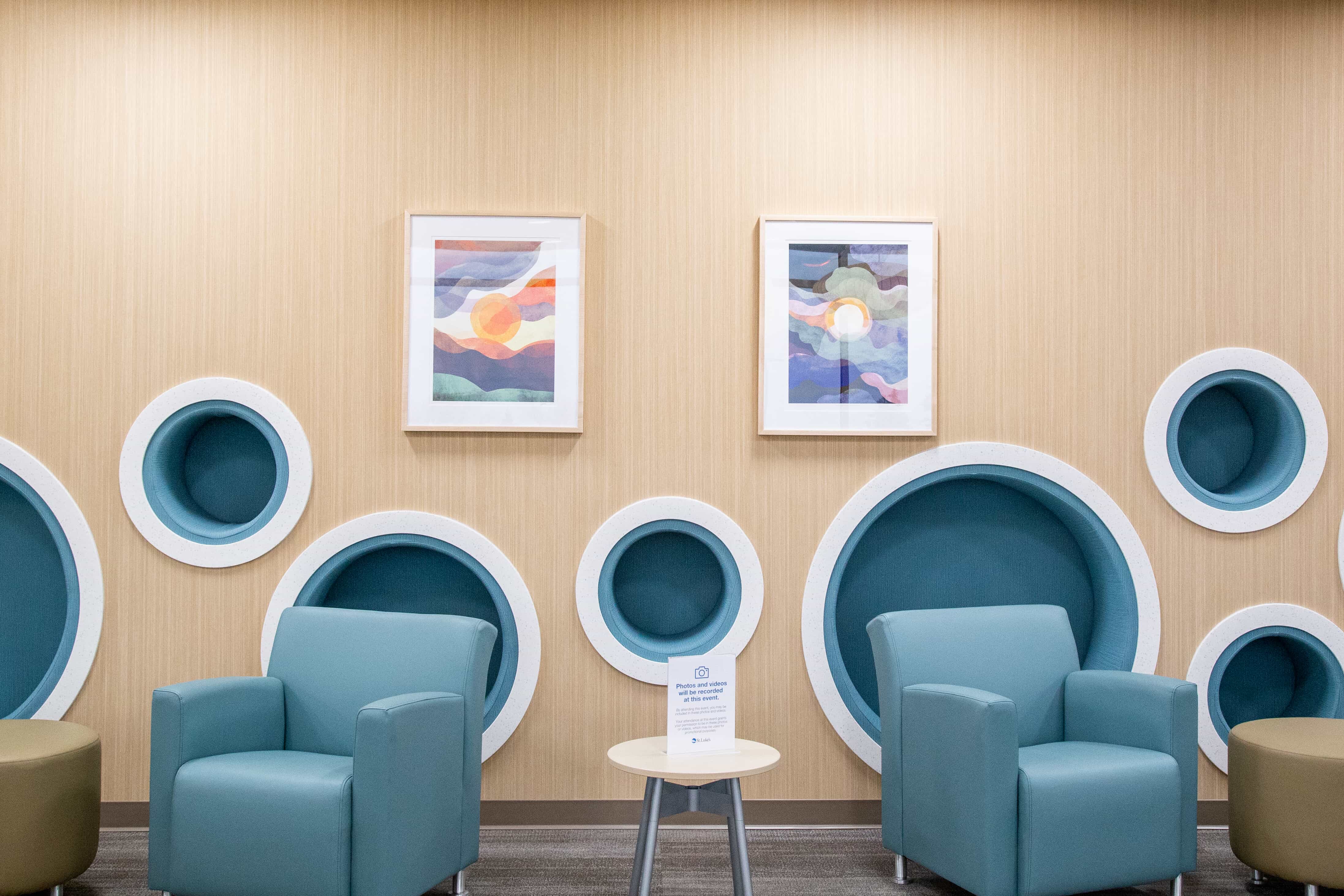 Much of the art is inspired by local scenes, including Lake Superior, Lester River and other local landmarks, like the Superior Hiking Trail.
"We can recognize a lot of the areas featured in the artwork. It hits home with a lot of patients," said Gifford.
CPL Imaging printed the images and Lizzards Art Gallery framed them. "Lizzards was such a hero in this," said Sundberg. "There was a supply shortage in framing material, and they bent over backwards and put in so many hours last minute to get everything ready."
The art has been well-received by patients and the community. "During the open house we received a lot of great feedback about the art – how well it fits with the space, and the way it creates a feeling of calmness," said Gifford.
"I've heard from a lot of people that the art helps the space feel more peaceful and gentle, and more accommodating to healing," said Sundberg. "I feel unbelievably grateful. This is a really big gift and I got to play a part in it."
See more photos of the new OB-GYN clinic.