St. Luke's Earns National Safe Sleep Re-Certification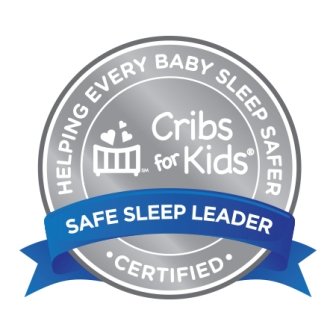 St. Luke's is proud to earn silver level recognition from the National Safe Sleep Hospital Certification Program for its commitment to best practices and education on infant safe sleep.
The National Safe Sleep Hospital Certification was created by Cribs for Kids, the only national infant safe sleep organization. St. Luke's was the first healthcare organization in the state to earn this honor in 2017.
As a nationally certified hospital, St. Luke's is recognized for following the safe sleep guidelines recommended by the American Academy of Pediatrics and for providing training programs for healthcare team members and family caregivers.
"Keeping our moms and their babies safe is our top priority," St. Luke's Maternal Child Health Clinical Supervisor Stephanie Forslund said. "We strive for the highest quality of care and to ensure our patients and their families get off to the best and healthiest start in life. Earning National Safe Sleep Hospital recognition is one of the ways we can achieve that."
More than 3,500 infants in the United States have a sleep-related death every year. Modeling safe infant sleep in the hospital and providing education to families has a significant impact on reducing infant mortality.
For more information on the Cribs for Kids National Safe Sleep Certification program visit https://cribsforkids.org/hospitalcertification/.