St. Luke's Neurosurgery Associates Deck the Halls for Those in Need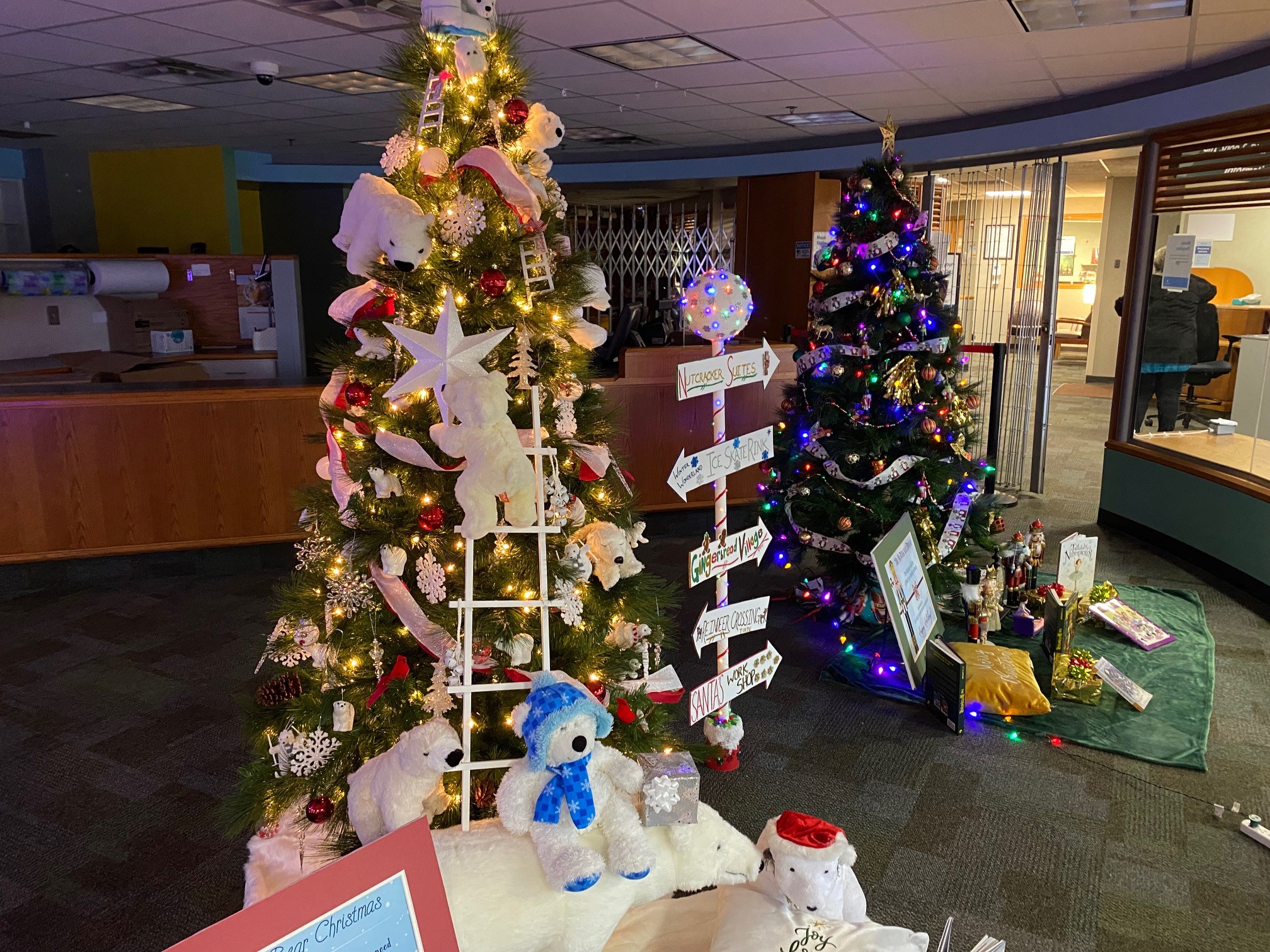 WHEN: Thursday, November 11, 2021
TIME: 3 pm
WHERE: St. Luke's Hospital former Gift Shop, Second floor, Enter through Northland Medical Center's 2nd floor Skywalk, 1000 E. 1st Street, Duluth
WHO: St. Luke's Neurosurgery Associates
WHAT: Come check outa dazzling display of Christmas trees as St. Luke's Neurosurgery Associates gives back by decking the halls at St. Luke's. On Thursday, November 11, St. Luke's Neurosurgery team will be putting up five Christmas trees starting at 3 pm. Each tree has a different theme. They include, nutcracker dream, a snowman's Christmas, a polar bear's Christmas, a winter wonderland and gingerbread village.
This holiday season, St. Luke's Neurosurgery Associates is trying to spread some holiday cheer by adopting five local, single-parent families in need. Most are students trying to go back to school with an interest in the sciences or medical field. Each family was asked for a wish list of gifts. Some items requested by families were very simple, such as cleaning supplies, sheets, tires and food for the holidays.
To help meet their needs, the neurosurgery team will be giving each family a fully decorated Christmas tree and presents from their wish list in mid-December. St. Luke's employees will also be making donations to help buy gifts while trees on are on display, through Thursday, December 9.
Share This Article: