St. Luke's Celebrates Launch of Comprehensive Breast Program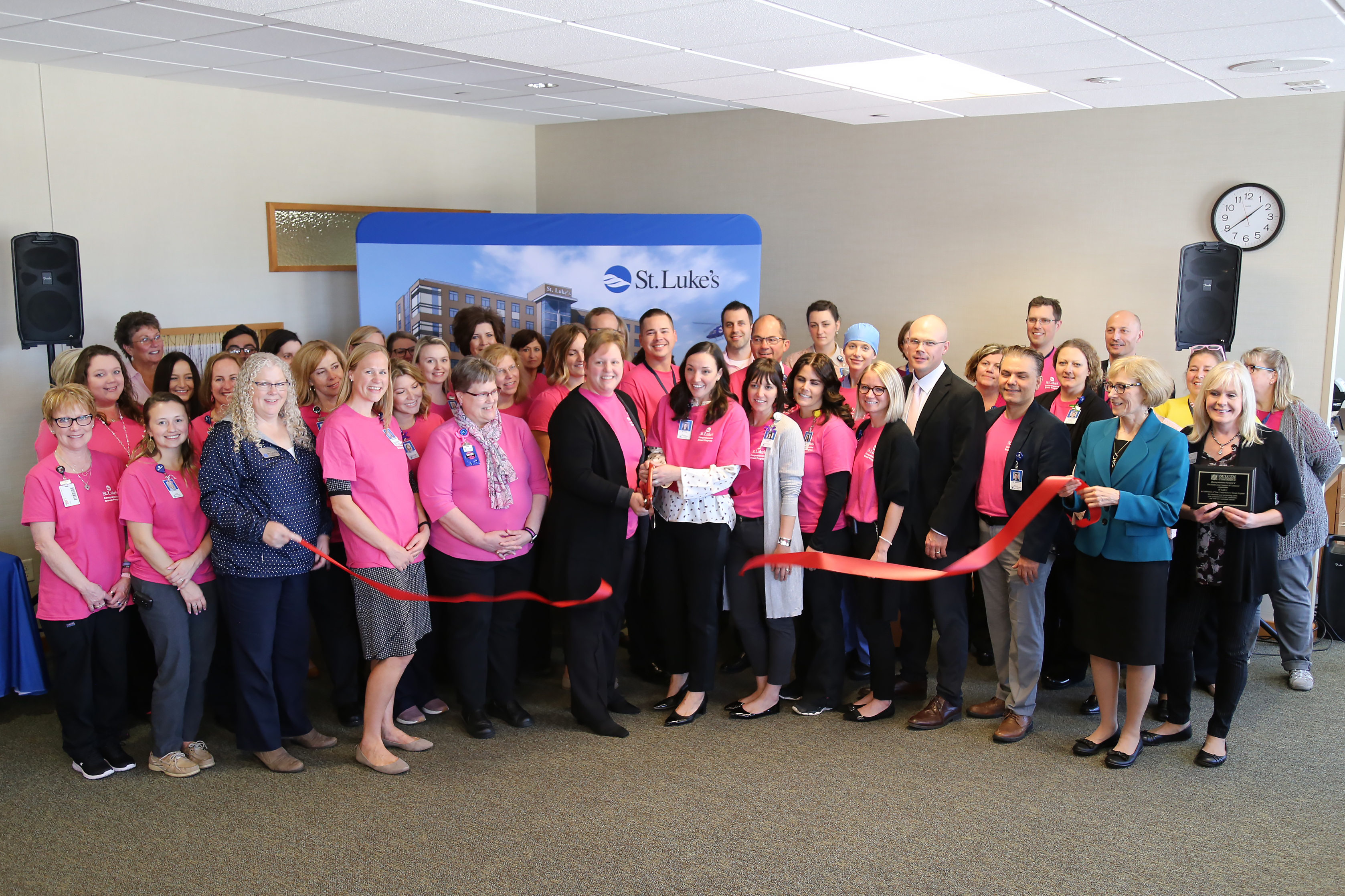 St. Luke's was pleased to celebrate the launch of St. Luke's Comprehensive Breast Program during Breast Cancer Awareness month with a ribbon cutting and Enger Tower being turned pink.
The program expedites access to care for women with breast health concerns. This program includes a comprehensive team that works with patients to provide state-of-the-art collaborative care. The program helps patients with breast concerns be evaluated and treated quickly to shorten the timeframe for diagnosis, receiving results and helping them navigate through St. Luke's system.
"It can be so anxiety evoking to have a breast concern. Getting expedited comprehensive care can make a difference in outcome and also helps considerably to decrease the stress in that situation," Dr. Jennifer Witt with St. Luke's Surgical Associates said. "Creating this program enables us to speed up the process and get women the care they need as quickly as possible. Not only that, it allows our patients' journeys to become one where they know someone is with them to help them along every step of the way."
St. Luke's Comprehensive Breast Program involves a number of experts in a variety of areas. That includes breast surgery, plastic surgery, radiology, oncology, mental health, social work and many others. To learn more about the Program call 218.249.2662.