Five Myths about Cosmetic Care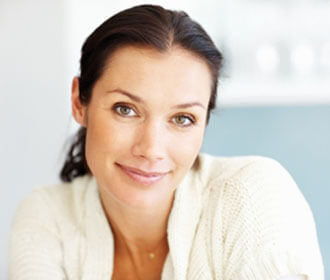 Cosmetic care is becoming more and more popular as both women and men look for treatments to revitalize and rejuvenate their appearance. "The trend is toward preventive therapies that are not expensive," says Wade D. Kubat, DO, board-certified plastic surgeon at
St. Luke's Plastic Surgery Associates. "It's like going to the dentist for teeth cleaning, or getting your oil changed, or wearing sunscreen. It's easier to treat when you start sooner, and you have better long-term results," he says.
Five Myths about Cosmetic Care
Cosmetic care is expensive
Treatments such as proper skin hydration, facials and skin creams offer real benefits, and they can fit into many people's price ranges. "These preventative treatments are good if your outward appearance is important to you," says Dr. Kubat. "We recommend starting in your early 20s with good skin care treatments and products."
Cosmetic surgery is not covered by insurance
Many procedures require payment out-of-pocket, but three medical problems can be treated with procedures that are covered by insurance: upper eyelid skin reduction, breast reduction and abdominal skin redundancy. "Upper eyelid skin reduction is one of our most common procedures," says Dr. Kubat. "It's covered by insurance because it can really affect your eyesight." Without breast reduction surgery, many women suffer medical problems such as back pain and rashes. And after extreme weight loss, there are large quantities of extra skin, which can also cause rashes. "If you meet the proper criteria, this can also be covered by insurance," he says.
You can't combine surgeries
Women think they can't combine a tubal ligation or hysterectomy with a tummy tuck, but they can. "You get the benefit of one surgery and one recovery," says Dr. Kubat. "If this is something you're interested in, start by talking with your OB-GYN."
Liposuction is an easy way to lose weight
This is not really true unless you are young and healthy. "Some women believe liposuction will help with cellulite, but it doesn't. Cellulite is on a different level, and it's not something liposuction can treat," he says. Liposuction targets pockets of fat that cannot be eliminated through weight loss and exercise.
Botox will leave your face frozen or expressionless
Dr. Kubat and his associates use Botox very conservatively to prevent extreme effects on a patient's face. "Our philosophy is to enhance what you have," he says. "People shouldn't know you've had work done. Our goal is to improve your natural appearance."
"Talk to your surgeon about what you want to achieve," says Dr. Kubat. "Unlike some clinics, we offer free consultations. We can help you reach an attainable goal so you end up with a natural look, and not something that's excessive and dramatic."