What You Need to Know About Osteoarthritis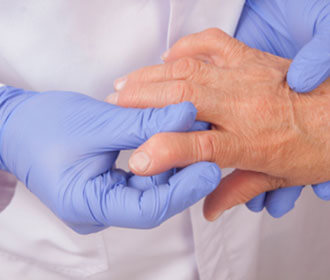 Osteoarthritis is a disease that affects all of us as we age, according to Cynthia Weaver, MD, St. Luke's Rheumatology Associates. "One of the biggest factors is weight," says Dr. Weaver. "Twenty extra pounds of weight doubles the risk of getting osteoarthritis in your knees." Weight control can eliminate the added pressure that causes stress on the joints.
Diagnosis and Treatment
There are more than 100 different types of arthritis. Osteoarthritis is one of the most common, and it's caused by the cartilage wearing away over time. Diagnosis is based on a physical exam, health history, and labs and X-rays. The goal of treatment is to relieve pain and prevent the progressive changes that can make the condition worse. Losing weight helps reduce stress on the joints, and anti-inflammatory medications and cortisone injections can also relieve pain.
Simple Exercise and Holistic Treatments May Bring Relief
Relief from osteoarthritis can come from simple exercise. "Whatever you can do to strengthen the muscles around the joints helps relieve pain," she says. Walking, and even a swim class in warm water, can help. Some holistic treatments also offer relief. "The National Institutes of Health (NIH) did a study on glucosamine chondroitin, and it showed that it doesn't slow the progression of disease," says Dr. Weaver. "And only one in three patients had pain relief." Tumeric and ginger root have been shown to relieve osteoarthritis pain. Talk with your doctor about which exercises and holistic treatments may be right for you.
Early Treatment is Important
If you have arthritis pain, talk to your doctor and ask to see a rheumatology specialist. "Early treatment helps prevent the disease from progressing," says Dr. Weaver. "We want to preserve as much function as possible."