Family Fitness: 4 Ways to Get Moving and Have Fun Together

Four ways you can get stay active with your whole family 
Do you know how much exercise you should be getting?
The American Heart Association recommends at least 150 minutes of moderate-intensity physical activity each week. That works out to be just thirty minutes a day, five days a week. So, why not kill two birds with one stone and have some family fun while you're at it?
Here are some family-friendly activities that will get everyone moving!
1. Get out on the bikes.
Time to hit the road and embark on an exciting biking expedition! Explore local paved trails or map out a fun loop in your neighborhood. Turn it into a friendly competition by spotting the most birds or animals along the way. Got little ones? Consider investing in an attachment for your bike so they can ride along too!
 
2. Trek into nature's wonderland.
Lace up your hiking shoes and get ready for a memorable family hike. With a plethora of trails and parks to choose from, there's no shortage of adventure in Duluth! If you have younger kids, opt for an easier trail or invest in a child carrier. To spice things up, plan a scavenger hunt or grab a field guide to identify local trees, flowers or wildlife along the way. And don't forget to pack yummy snacks and plenty of water for those energy boosts!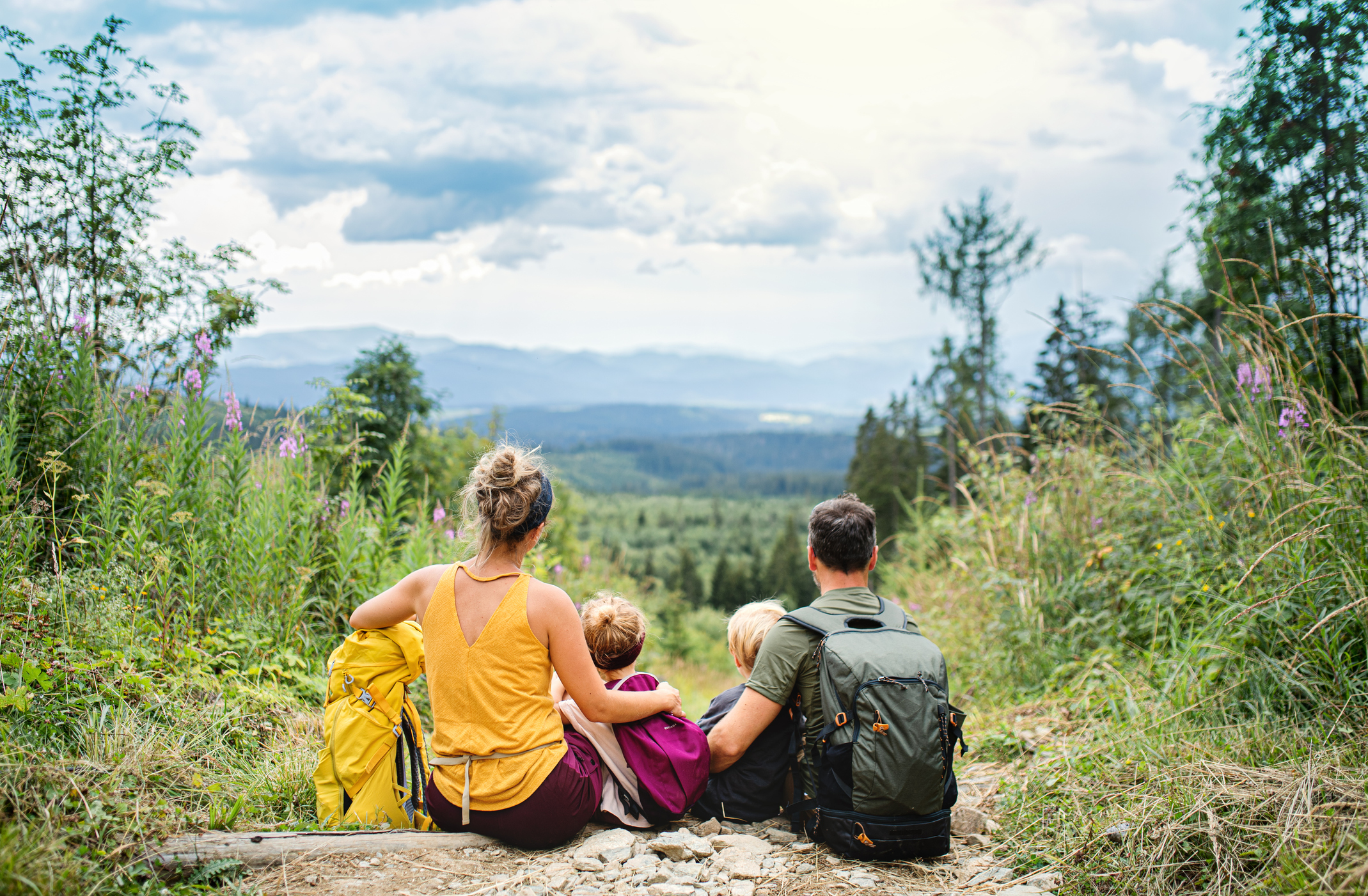 3. Dive into a splash-tastic adventure.
Make a splash and beat the summer heat with some water-based fun. If you don't have a pool, no worries. See if your community offers public pools for everyone to enjoy. Or take advantage of the beautiful lakes and rivers in the area. Dive in, swim your hearts out and stay active while having a splashing good time!
 
4. Unleash your inner playground champ.
Local parks aren't just for swings and slides—they're a hub for family fun! Take the opportunity to meet other families while you engage in active play. Kick it up a notch by organizing a friendly match of basketball, soccer, or kickball. Get ready for some serious family bonding and laughter!
 
Compassionate care for the whole family in Duluth
Make exercise a family adventure and create lasting memories while staying fit. If you have any questions about keeping your kids healthy, don't hesitate to reach out to their primary care provider. To establish care, call 218.249.4000 or request an appointment online!