Flu Shots Available at St. Luke's Primary Care Clinics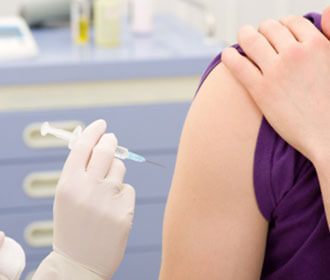 St. Luke's is now offering flu shots to protect yourself and those around you.
Getting a flu shot now is important and easy. Anyone can stop by to get a flu shot or you can call to schedule an appointment at any St. Luke's primary care clinic.
"Influenza activity usually starts to increase late in the year," Dr. Andrew Thompson with St. Luke's Infectious Disease Associates said. "To help fight the spread of the flu and prevent severe disease it's important to be vaccinated. To gain benefit from a vaccine, you need to get it a few weeks before you're exposed to the virus."
Each year about 1 in 5 people get the flu and more than 200,000 hospitalizations result from flu-related complications. With the influenza virus circulating at a higher rate than normal during the flu season, receiving the flu vaccination is the best way to reduce your chances of contracting the virus. When more people are vaccinated against the flu, the less it can spread through the community.
The Centers for Disease Control recommends that everyone age 6 months and older receives a flu shot. Flu shots are covered by most insurance plans and Medicare.
To learn more, visit slhduluth.com/FluShot.