3 Ways to Thrive During the Darkest Months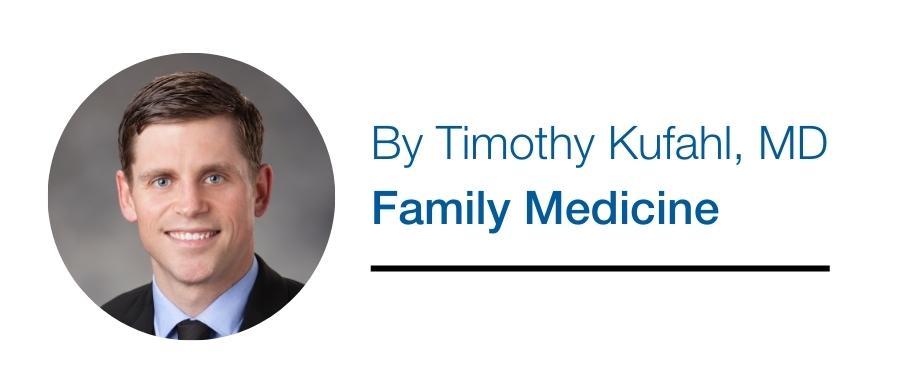 Daylight savings time in the fall kicks off the darkest months of the year. As a family medicine doctor, this is the time of year many of my patients come to me feeling tired, unmotivated and a bit blue.
Fortunately, there are plenty of things that can be done to keep spirits up during the coming shorter days and longer nights.
Here are the top three I share with my patients.
1. Stay social.
When the sun sets at 5 pm, leaving your house is probably the last thing you feel like doing. But, staying connected to people has a huge impact on your mental health.
Find ways to fit this into your daily schedule, like going on a lunch walk with a coworker or sharing a meal.
Have some holiday fun by making a list of festive activities you'd like to do this season. Then, pick a few friends to do them with and put on the calendar.
Those who recently moved here are at higher risk for the winter blues, since Duluth is at a higher line of latitude than many are used to. If you know someone who's new to the area, reach out to see how they're doing.
 
2. Move your body.
Aim to get 30 minutes of physical activity in every day. This is great for your physical and mental health. Studies also show that regular exercise helps you sleep at night, which is incredibly important for your wellbeing.
Is there a winter activity you love or have always wanted to try, like snowshoeing, cross-country skiing or ice skating? Make it a priority this season.
Keep it simple and take a brisk walk around your neighborhood.
If you don't want to brave the cold, find an exercise video online or do a few laps at the mall.
 
3. Soak up some light.
Bright light encourages your body to produce hormones that help you wake up and stay alert. That's why in the winter months, the decrease in bright light can leave you feeling tired. Find a way to get the light you need.
Get outside at least 15 minutes a day, around the noon hour when the sun is brightest. Even if it's an overcast day!
Invest in a light therapy lamp and use it every morning for 20-30 minutes. Just make sure its 10,000 lux and is labeled UV-free.
Try a dawn simulator light. These gradually turn on to help you wake up.
These are all great ways to stay healthy during the upcoming months. However, if you ever feel like your mood is affecting your relationships or your performance at work, talk to your primary care provider. If you don't have a primary care provider, establish care at St. Luke's by calling 218.249.4000 or request an appointment online.