All About Athletic Trainers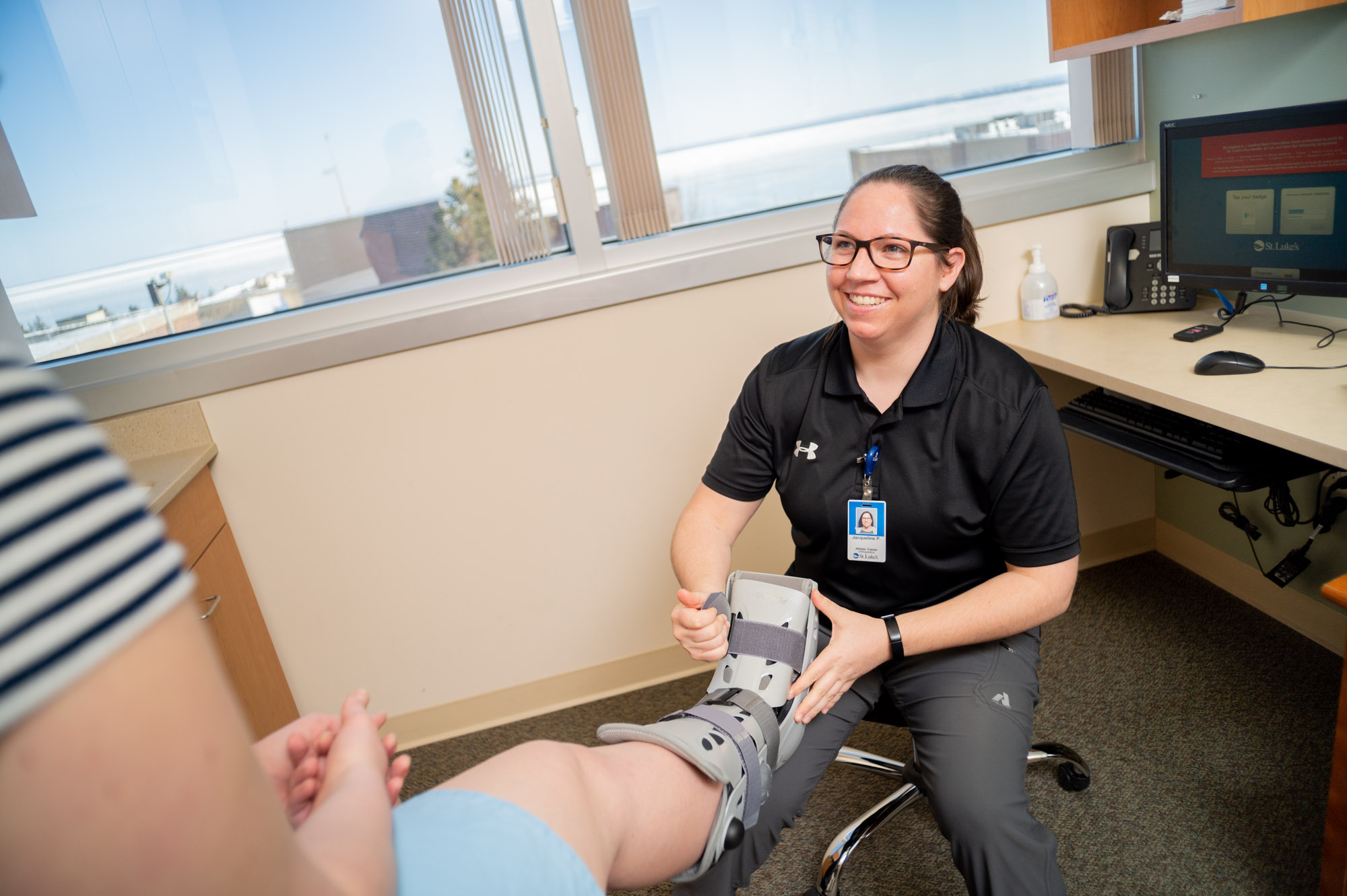 Athletic trainers provide important behind-the-scenes orthopedic care. Found in many different settings, they support athletes and those involved in an active lifestyle. To spread awareness about these healthcare professionals, learn more about what they do and where they can be found.
What is an athletic trainer?
An athletic trainer is a certified and licensed health care professional who specializes in orthopedics and sports medicine.
Where do they work?
The National Athletic Trainers Association (NATA) coined the motto "Providing Healthcare Everywhere." That's because athletic trainers can be found in many different settings.
This includes:
The sidelines of your favorite sports team (high school, college or professional)
Behind-the-scenes of performing art shows (like Cirque Du Soleil)
The U.S. Armed Forces
Orthopedics clinics
What do they do?
Athletic trainers are often the first person to care for an athlete's injuries. They also offer follow-up care throughout that person's recovery.
Athletic trainers help with:
Evaluating, diagnosing and treating orthopedic injuries
Preventing future injuries
Providing health and wellness education
Rehabilitation
Strength and conditioning
Athletic trainers at St. Luke's
At St. Luke's Orthopedics & Sports Medicine, athletic trainers take the lead on casting, splinting and bracing. They also assist with in-office procedures. They serve as an excellent resource for educating patients and they can get patients ready for physical therapy by recommending a home exercise program.
In addition, St. Luke's has 7 certified athletic trainers who provide year-round health care to athletes of local sports teams. This includes:
Duluth Huskies
Minnesota Wilderness
Duluth FC
Lake Superior College
Proctor High School
Two Harbors High School
South Ridge High School
Moose Lake/Willow River High School
St. Luke's Athletic Trainers also provide healthcare coverage of events such as the St. Luke's Icebreaker Invitational, the NorthShore Inline Marathon, the Bike Duluth Festival and
many other local events
.