Audrey, Corporate Compliance Specialist
"Making sure St. Luke's is meeting or exceeding standards is my team's main goal," said Audrey, Corporate Compliance Specialist. "It's a lot! There are local, state and federal guidelines, internal policies, and payer policies – and we keep track of all of them."
Working with each department, Audrey's team regularly audits and addresses issues. This means Audrey meets people from all over the organization, which is her favorite part of the job.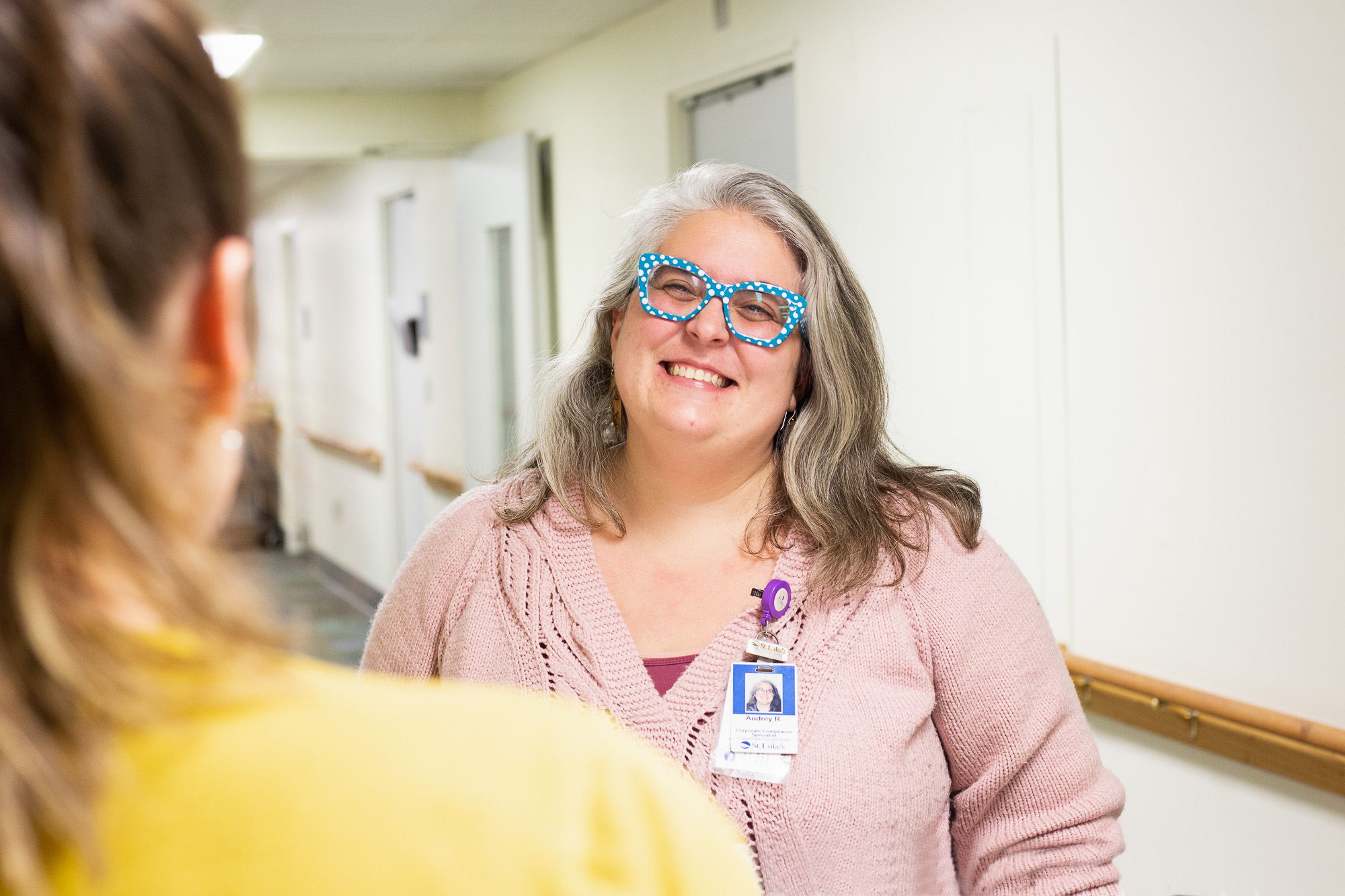 "There are a lot of passionate people at St. Luke's," she said. "I love meeting them, hearing their stories and collaborating with them."
Audrey also loves helping the organization stay committed to the highest standards of ethics and compliance. "At the end of the day, it's all about the integrity of our organization for our employees and the communities we serve," she said.
Thank you, Audrey, for helping St. Luke's deliver the best care possible! #StLukesProud
 
To learn more about working with people like Audrey, visit slhduluth.com/careers.