St. Luke's Offers Flu Shots, Experts Recommend Getting Them Right Away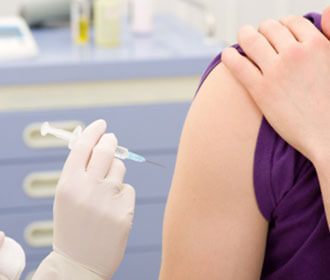 With COVID-19's presence remaining strong, it is crucial for people to get an annual flu shot to protect themselves and their family and friends. Flu shots are recommended for everyone 6 months old and older.
Now through November, flu shots are available at St. Luke's COVID-19 Vaccine Clinic, and St. Luke's primary care clinics.
Call your primary care clinic to schedule an appointment OR
Patients can check their St. Luke's myCare Patient Portal at slhduluth.com/myCare for additional scheduling options.
"Now is the time to get your flu shot because influenza outbreaks occur before the end of the year, and it is crucial to get vaccinated before the virus begins circulating in the community," St. Luke's Infectious Diseases Specialist Dr. Andrew Thompson explained. "Even though flu rates were low last year, it is just as important as ever to get the flu vaccine. Given the stress that the pandemic is having, reducing vaccine-preventable illness is critical."
Most insurance plans and Medicare cover flu shots.