St. Luke's Celebrates Remodel of 5 West Inpatient Hospital Unit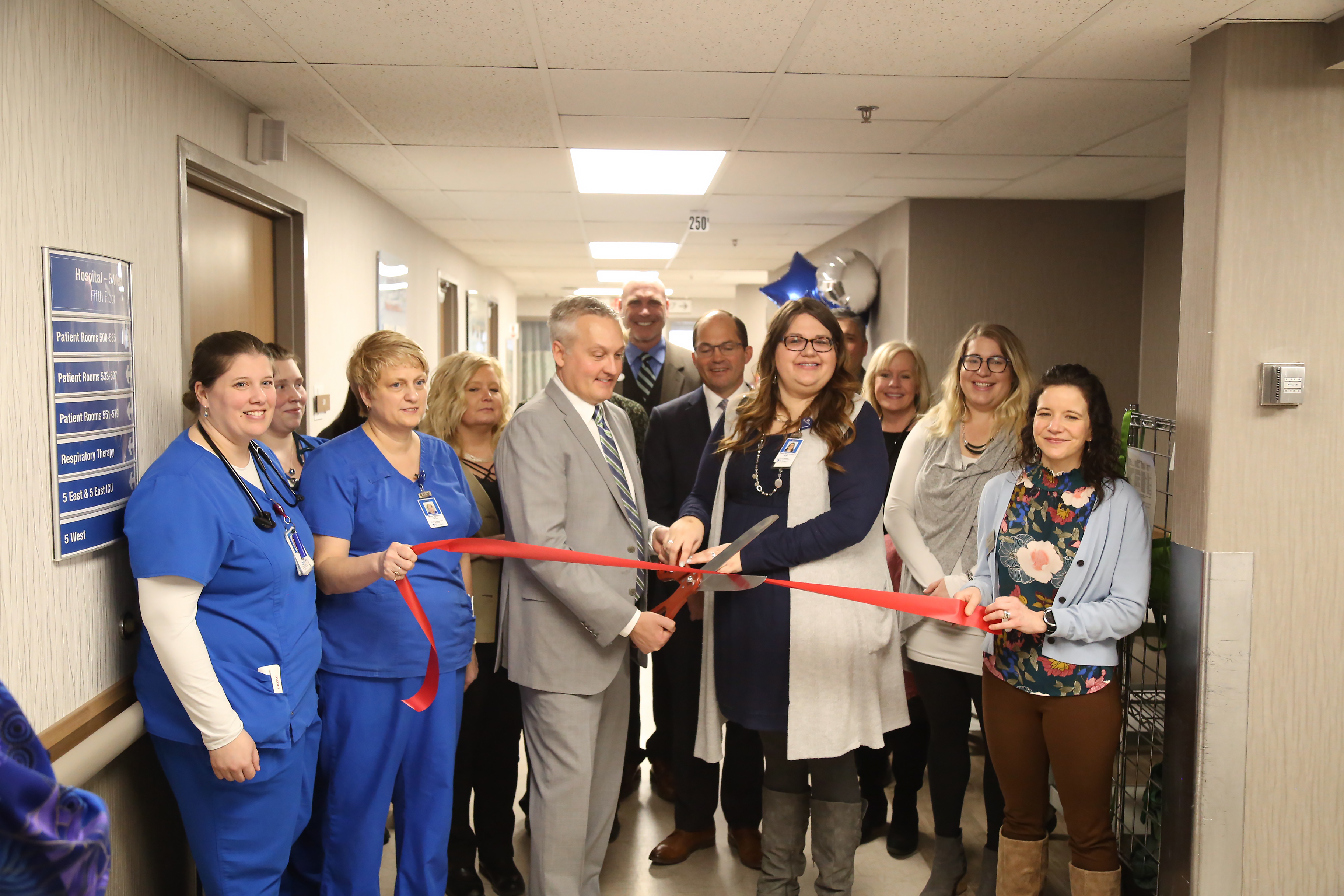 St. Luke's celebrated a $1.4 million remodel of its 5 West inpatient orthopedic hospital unit with a ribbon cutting ceremony today. Patients staying on 5 West include those who are recovering from procedures like hip and shoulder replacements.
The project revitalized rooms, creating a calm and modern atmosphere. Features of the remodel include more space for patients, convenient storage options for their belongings, showers that are easier for patients to get in and out of, and a more welcoming nurse's station.
"We re-designed this unit with the needs of our patients and staff in mind, and were able to create a brighter, friendlier space," Tera Magnuson, Nurse Manger said. "The changes on 5 West have been great to see. Our staff had a lot of input in the project and they are really proud of the results. They're especially proud of being able to give our patients an even better experience while they are healing."