A Day They'll Never Forget
Pictured from Left: John and Megan Bennett with George, Felipe and Nancy Vega with Kenzie, and Ryan and Alyssa Miller with Scarlett.
The Bennetts, Millers and Vegas are three families that all gave birth at St. Luke's Birthign Center. They each had a unique, customized experience and have memories they'll never forget. Now, they want to share their stories.

The Bennetts
After their third miscarriage, John and Megan Bennett were starting to wonder if they'd ever have children. Once her St. Luke's OB-GYN diagnosed her with a uterine septum, she had a small surgery to address the problem. "Soon we were pregnant again, the surgery giving us some hope that this fourth pregnancy might end joyously."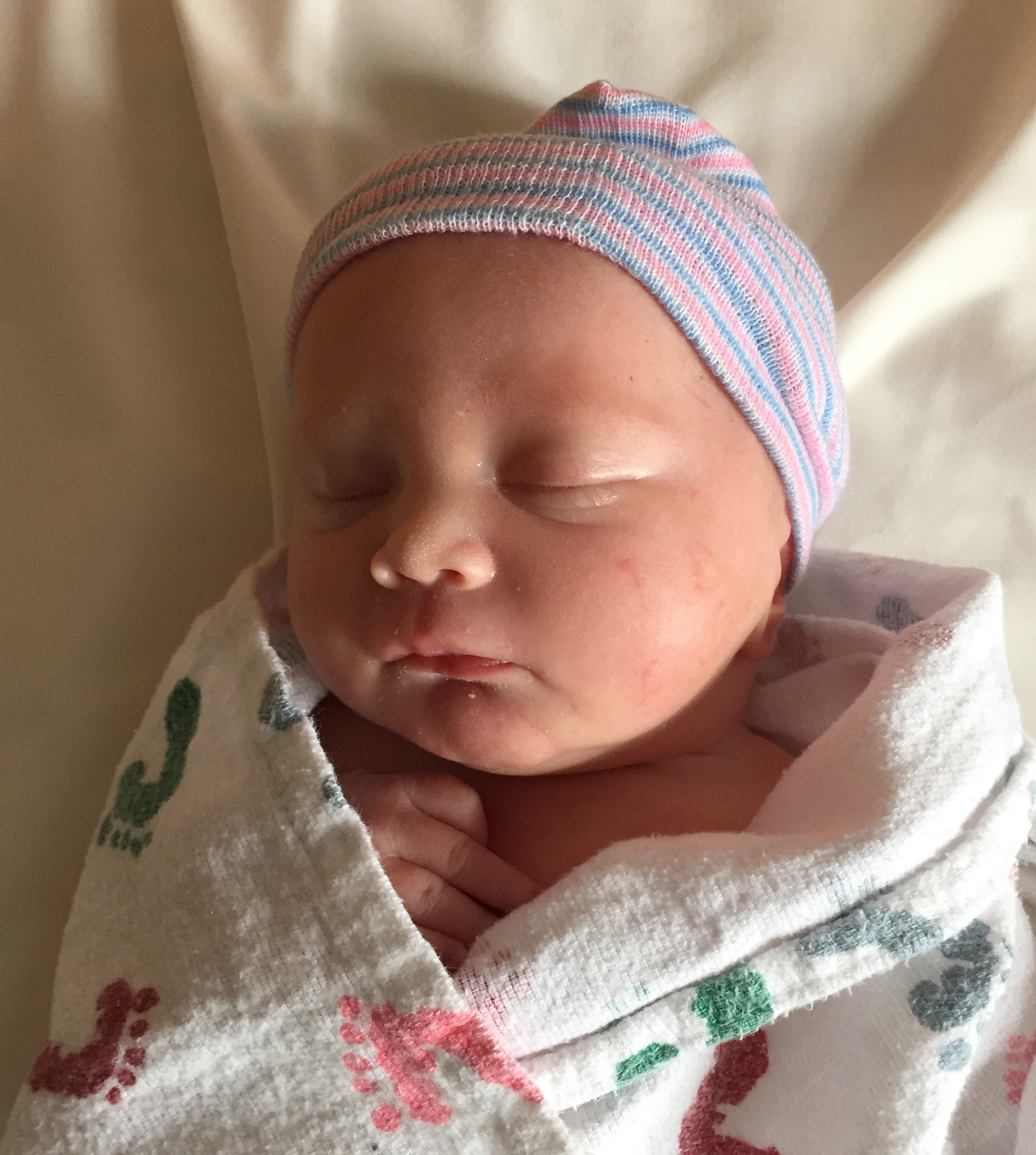 Thirty-six weeks later, Megan was still happily pregnant. Due to minor complications, she was induced at 37 weeks and prepared for delivery. However, after a day of being on Pitocin, a medication used to induce labor, she was only 3 centimeters (cm) dilated. Since it was late in the evening and she wasn't progressing, the staff gave her the choice to rest for the night or keep going. "One thing that really stuck with us was the Birthing Center staff's willingness to share the pros and cons of any decisions we had to make," Megan said.

They decided to take a break and started on Pitocin again the next morning. Around 4 pm, Megan's water broke and her contractions got more intense. At 10:30 pm, she was ready to push. Two hours later she finally heard: "It's a boy!" and at six pounds, seven ounces, George was finally born.
"I got to hold him for the first time and it's hard to describe how amazing those first moments were as a family of three!" said Megan. "It felt like so many years of grief were instantly erased!​"

Read Megan's full story here. 

The Millers 
For Alyssa Miller, she knew her second delivery was going to be a quick one and that she wanted an epidural. "I had tried to make it without one when I delivered my firstborn," she said. "But then I got an epidural and it was literally life-changing! So, going in with my second, I knew I wanted one."
However, her second came so fast that things didn't go quite as planned. After being in labor a few hours, her body started shaking all over because she was progressing so rapidly. Before long, it was time for her to deliver.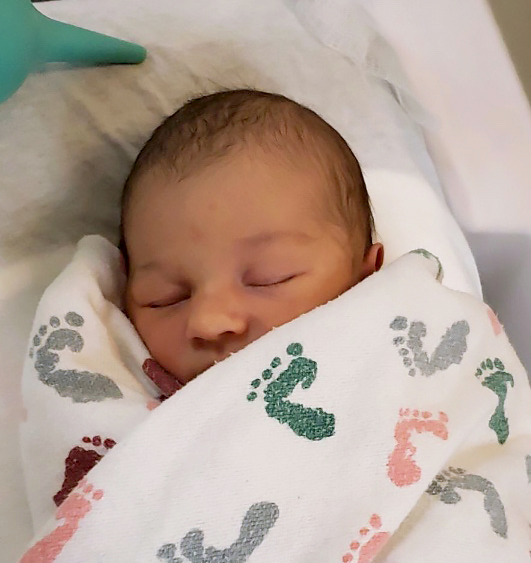 "It was a pretty crazy experience, and my nurses were awesome. They told me I could do it without an epidural, and they started coaching me." However, when St. Luke's OB-GYN Dr. VanStraaten came, Alyssa still wasn't convinced. "At that point, it was pretty painful and I kept thinking: I can't do this," she said.

Dr. VanStraaten checked Alyssa's progress. "She looked at me and said, 'I think you just need to give me three good pushes!' in a confident, reassuring way," said Alyssa. "Then, literally three pushes later, the pain was suddenly all gone. At 7:47 pm they laid Scarlett on my chest and I just started bawling."
Read Alyssa's full story here.

The Vegas
As a first-time mom, Nancy Vega did not know what to expect. To prepare themselves, she and her husband Felipe took childbirth classes at St. Luke's, asked a lot of questions, and did their best to learn what they could about parenthood.
A week after her due date, her water broke. She labored for over 20 hours and finally at 12:03 am, Kenzie was born. "The second I heard her cry, everyone just faded into the background," said Nancy. "They brought her to me, put her right on my chest and everything just seemed to pause."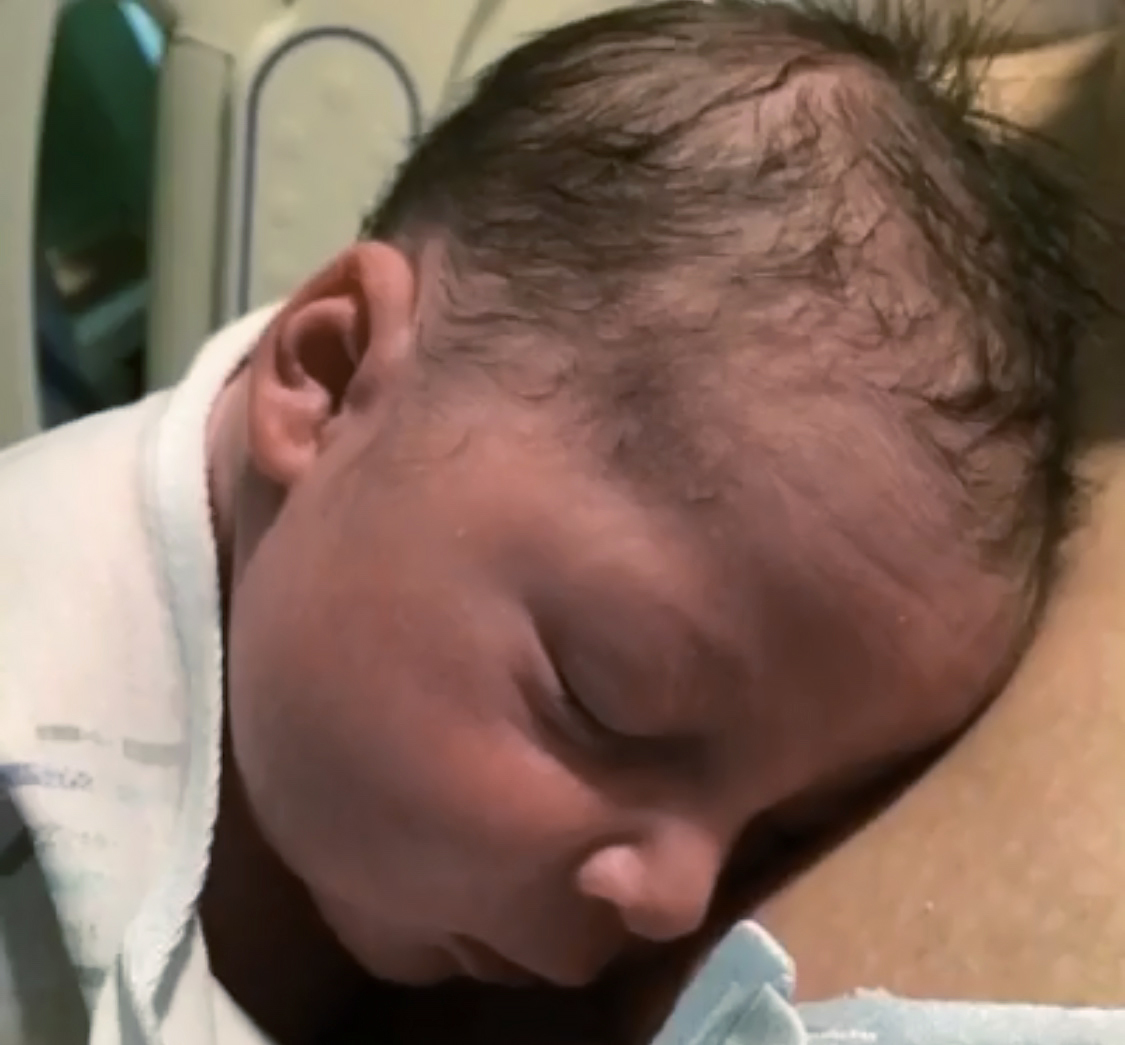 After that it was time for Nancy to put into practice all that she had learned, but was still feeling a bit nervous, especially when it came to breastfeeding. "I was so worried about not knowing what to do," she said. The lactation consultants at St. Luke's stepped in to help right away. "They made me feel so comfortable," Nancy said. "I felt really supported. It was the best thing."
Read Nancy's full story here.
The St. Luke's birth experience
St. Luke's Birthing Center strives to provide all options a mom would want during labor and delivery. "Our entire team is dedicated to giving new parents the experience they are hoping for," said Lori Swanson, St. Luke's Maternal Child Health Service Line Manager. "The Birthing Center provides a calm setting with private patient rooms, and the staff take pride in providing personalized, high-quality care for each family."
"Overall, we just felt so loved and cared for at St. Luke's by these nurses that I had never even met before," said Nancy. "To see them take such great care of us and go out of their way to make us feel comfortable was just great. It was something I'll never forget!"
To read full stories from each of these moms and learn more about St. Luke's Birthing Center, visit StLukesBaby.com.
This article was published in the Woman Today magazine March 2020 issue.