St. Luke's Honored at UCare's "A Salute to Excellence!" Event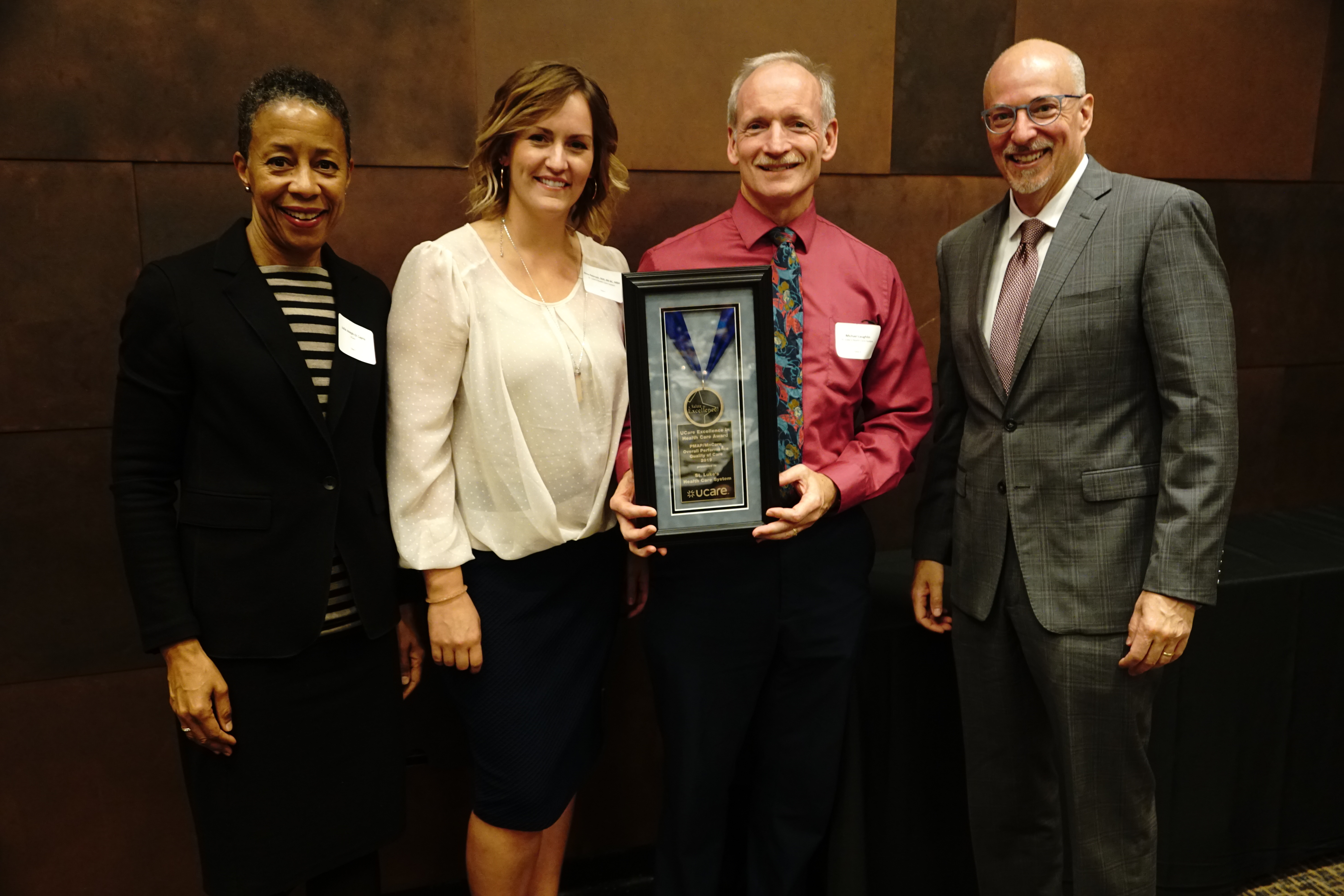 St. Luke's recently earned special recognition from UCare for improving the health of UCare members enrolled in Medicaid and MinnesotaCare. UCare recognized 22 clinics and care systems with top results in 2018 Healthcare Effectiveness Data and Information Set (HEDIS) measures – including preventative care, disease management, behavioral health, maternity care, care transitions and medication management at its 11th annual "A Salute to Excellence!" event this fall.
UCare President and CEO Mark Traynor and Senior Vice President Dr. Julia Joseph-Di Caprio honored guests with UCare Excellence in Health Care Awards for their quality results. "Our health care provider partners are an essential part of UCare's people power. We are grateful for their hard work in serving our members and providing them a path to their best health," Traynor said. "We also continue to support their innovative approaches to improve social determinants of health for our members and their communities."
The "A Salute to Excellence!" event was held at the University of Minnesota's McNamara Alumni Center. It included a reception, dinner and awards program. In addition, leaders from St. Luke's and North Memorial Health presented UCare-funded interventions to assess and treat substance use disorder, and to deliver health-at-home community paramedic services.