Lake View Hospital Recognized by MHA & Stratis Health for Developing a Culture of Excellence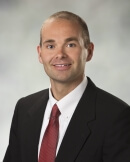 Lake View Hospital and Lake View Medical Clinic in Two Harbors have been recognized by the Minnesota Hospital Association (MHA) and Stratis Health for participating in the statewide culture of excellence program. Hospitals and health systems that excel across national patient safety and quality measurements demonstrate a culture that expects and strongly supports excellence in patient safety, quality and patient experience.
To earn this recognition, Lake View participated in a yearlong culture of excellence development group offered by MHA and Stratis Health. Greg Ruberg, President and CEO, and Nycole Johnson, Clinical Informaticist, convened a staff team to address four areas of organizational culture: creating or updating standards of behavior, developing a peer recognition program, incorporating service recovery plans and engaging in leadership development.
By addressing these four areas, Lake View led improvements in quality and safety of patient care, improved efficiency, created better patient care experiences and increased employee engagement. Lake View's Culture of Excellence team worked with the organization's physicians, employees, human resources department, and board of directors to create and implement organization-wide Standards of Behavior. The team also worked to further improve and expand the overall quality and patient safety program at Lake View.
"A key component of our statewide journey of continuous quality and safety improvement are our people – the teams, staff and leaders who build meaningful connections with the patients and families we serve," said Dr. Rahul Koranne, MHA's chief medical officer. "Working in partnership, care team members from Lake View and hospitals and health systems across the state are improving health outcomes for our patients, families and communities."
"Lake View was honored to be chosen as a mentor hospital to work collaboratively with other hospitals from across the state of Minnesota to strive for excellence in patient safety, quality, patient satisfaction, financial performance, and strong organizational culture," said Greg Ruberg, Lake View's President and CEO.