Managing the Legal and Financial Aspects of Cancer - St. Luke's Hosts Cancer Survivorship Lecture Series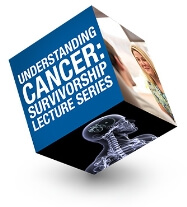 WHEN: Tuesday, June 12, 2018
WHERE: Marshall School Auditorium, 1215 Rice Lake Road, Duluth
TIME: 5:30-7 p.m. lecture, with a light dinner and refreshments at 4:30 p.m.
WHAT: St. Luke's Regional Cancer Center is pleased to host "Managing the Legal and Financial Aspects of Cancer," as part of the Understanding Cancer Survivorship Lecture Series. Staff Attorney for Cancer Legal Care Julie Olmsted and Options Counselor & Works and Benefit Planner for Disability Hub MN Heather Stillwell, CPWIC, CIRS-A/D, will address important concerns such as powers of attorney, health care directives, how to apply for disability or supplemental income, and accessibility assistance options.
The event is free and open to the community.
Share This Article: