St. Luke's Unveils C.A.R.E. Channel in all Patient Rooms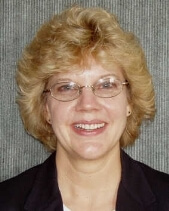 St. Luke's Patient Experience Team is excited to unveil the C.A.R.E. Channel®, which offers continuous relaxation imagery and music. This channel is available on televisions in all patient rooms.
The C.A.R.E. Channel® is produced by Healing Healthcare Systems, which uses evidence-based research to assure the channel's benefit for patients in the hospital. The C.A.R.E. Channel® aims to promote a sense of well-being for patients. The 24-hour format promotes relaxation during the day and enhances restful sleep at night.
"Having the C.A.R.E. Channel® at St. Luke's is exciting because it improves the environment of healing," said Linda Basara, St. Luke's director of patient experience. "Viewers report reduced anxiety levels and feeling less pain. We believe having the channel will drastically improve the comfort of our patients."
The C.A.R.E. Channel® is in use at more than 800 hospitals and healthcare systems. At St. Luke's, the channel is available 24 hours a day, seven days a week, on Channel 99.
For more information on the C.A.R.E. Channel®, go to www.healinghealth.com. For a demo of what patients will be watching on the C.A.R.E. Channel®, go to http://www.healinghealth.com/resources/3-minute-c-a-r-e-channel-demo/.
Share This Article: