St. Luke's Welcomes New Board Member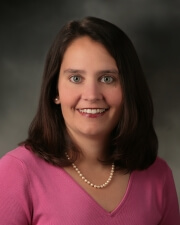 St. Luke's Board of Directors is pleased to welcome Dr. Aimee VanStraaten as the newest board member.
Dr. VanStraaten received her medical degree from Loyola School of Medicine in Chicago, IL, and completed her obstetrics and gynecology residency at the University of Washington in Seattle, WA. She joined St. Luke's Obstetrics & Gynecology Associates in 2008.
St. Luke's board members include:
Kevin Beardsley
Lisa Bodine
Jeff Borling
John Cloutier
Marlene David
Mark Emmel, Past Chair and Secretary
Jesse Frye, Chair
Edwin King Hall
Dale Moe
Brian Murphy, Treasurer
Jake Powell, MD
Yvonne Prettner Solon
John Strange
Aimee VanStraaten, MD
Ruth Westra, DO
Linda Van Etta, MD, Chief of Staff
Share This Article: