Lake View Medical Clinic Welcomes Beth Egan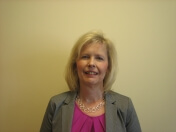 Beth Egan has been named clinic manager of Lake View Medical Clinic in Two Harbors. A Two Harbors resident, Egan graduated from the St. Luke's School of Nursing more than 30 years ago. Since then, she has developed an impressive resume, working as a registered nurse, nurse manager and most-recently as a director of surgical services at Essentia Health.
In her new role, Egan will oversee the daily operations of Lake View Medical Clinic, which is located on the Lake View Hospital campus. The clinic is open Monday through Friday from 8 am to 5 pm, with 6 physicians and one nurse practitioner. Outreach specialists also visit the clinic on a regular basis in order to provide easy access for patients.
Lake View Medical Clinic also offers same-day appointments for anyone who has an urgent medical need, even if they are not a current patient.