St. Luke's Q Care Welcomes Camille Ingle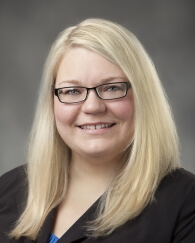 St. Luke's Q Care is pleased to welcome Physician Assistant Camille Ingle.
Camille completed her bachelor of science degree in biology and her bachelor of arts degree in psychology from the University of North Dakota in Grand Forks, ND and her master of science degree in physician assistant studies from the University of South Dakota in Vermillion, SD.
Camille is a member of the American Academy of Physician Assistants.