Know Where To Go: Q Care, Urgent Care or Emergency Room?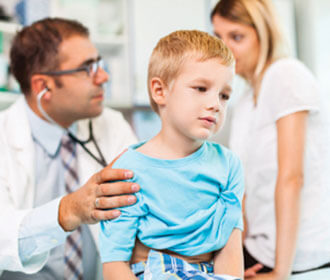 Staying healthy should be easy and convenient, but sometimes your schedule may make it difficult to arrange a visit to your St. Luke's family clinic. St. Luke's offers other health care options to meet your immediate medical needs. Options include Q Care for minor concerns, Urgent Care when you need a physician, and the Regional Trauma Center Emergency Department for emergency health situations. Here's how to know which service is right for you.
Q Care for Minor Health Concerns
Q Care, St. Luke's Express Clinic, is an affordable clinic conveniently located in Cub Foods in Duluth. Q Care's licensed nurse practitioners and physician assistants diagnose and treat minor health issues, such as allergies, bladder infections, ear infections, flu or fever, insect bites, minor burns, and rapid testing for flu or strep. No appointment is needed, and Q Care is open seven days a week, from 8 a.m. to 6 p.m.
Urgent Care for Minor Emergencies or Health Concerns that Require a Physician
St. Luke's Urgent Care is a fast, convenient and cost-effective clinic for treating minor medical problems that require prompt attention. Staffed by physicians, St. Luke's Urgent Care can treat infections, sprains and strains, minor burns and bruises, earaches, sore throat, and general illnesses. "Studies showed that using the emergency department raised the cost of care, and patients sometimes had longer waits," says Todd Scaia, clinic manager for Laurentian Medical Clinic, which now offers Urgent Care services. "We built the clinic in response to community need and the needs of working families. You can walk in and get same-day access to a doctor. And it's open to people from all health systems. You don't have to be a St. Luke's patient to use the service," says Scaia. Urgent Care is open seven days a week, and hours vary by location. Click here to find the St. Luke's Urgent Care nearest to you.
Regional Trauma Center and Emergency Services
St. Luke's is the region's leading trauma center, offering critical care and emergency services for northeastern Minnesota, northwestern Wisconsin and the western upper peninsula of Michigan. A Level II Trauma Center, the trauma care team is ready, day and night, to treat a full range of medical emergencies, from critical injuries to life-threatening illnesses. St. Luke's Regional Trauma Center offers advanced diagnostics, treatment and surgical procedures 24 hours a day, seven days a week. If there is a life-threatening emergency, always call 911 first.