Rediscover the Joy of Movement with Sports Rehab Physical Therapy
St. Luke's Physical Therapist Chad Johnson, PT, DPT, COMT, works with a patient at Duluth Area Family YMCA.
Helping athletes in Duluth embrace an active lifestyle
Sports and recreational activities are central to life in Duluth. However, injuries can be a major setback, impacting both physical well-being and the joy that comes from participating in these activities.
To help individuals get back to what they love, St. Luke's provides Sports Rehab Physical Therapy. Chad Johnson, PT, DPT, COMT, a specialized physical therapist at St. Luke's, is dedicated to assisting patients on their road to recovery.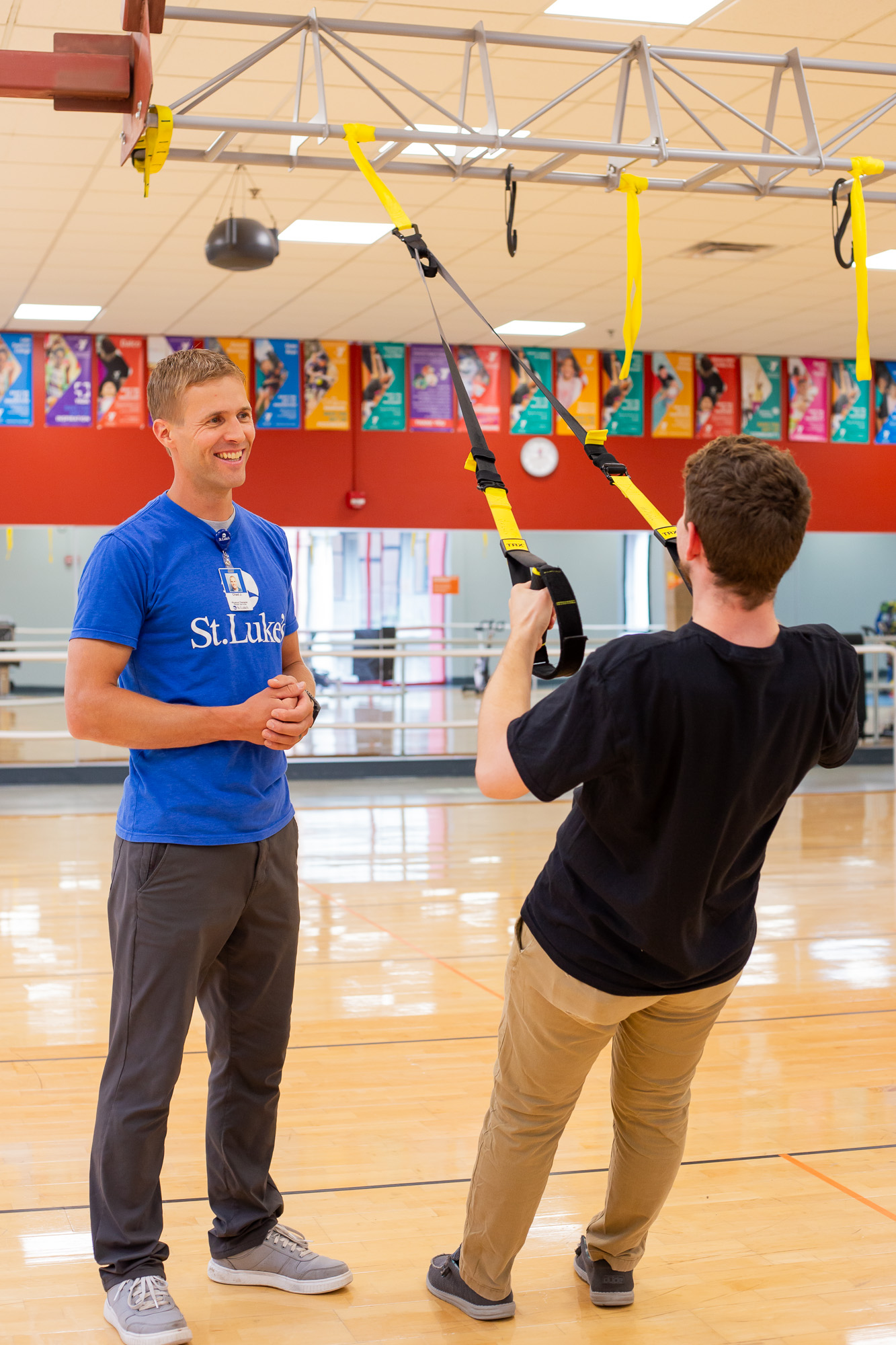 "Many people choose Duluth because of the great outdoor sporting opportunities," he said. "Every day I treat patients who like to run, bike, climb, paddle, swim, ski, curl or just go for a hike or walk in our wonderful parks. Treating pain, optimizing mobility, and retraining stability, strength and performance are all things that we address in physical therapy to get patients back to play."
In this type of rehab, it's important to look at how bodies move during sports or activities. This helps physical therapists like Chad figure out what's not working right. Then, a plan can be created to help athletes feel better and get back to doing things they love.
Treatment can involve:
Range of motion movements
Trunk and core stabilization techniques
Bodyweight exercises
Strength and agility training
Hydrotherapy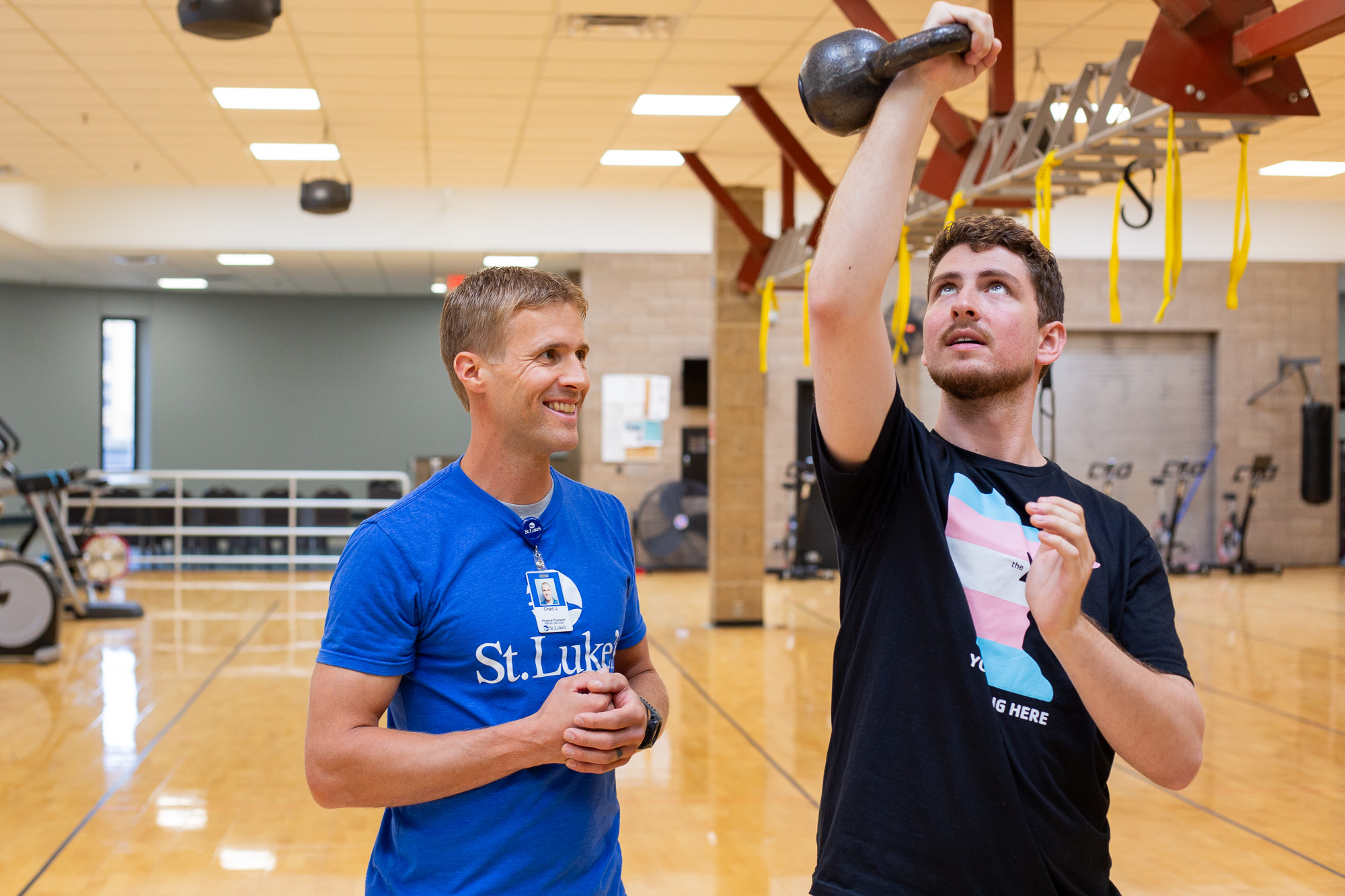 "I like seeing people get stronger, more stable and more resilient," said Chad.
One great thing about physical therapy at St. Luke's is that no referral is needed. Plus, therapy is available at many different locations, including the Duluth Area Family YMCA, making it convenient for you to get the help you need.
No matter what sport or activity you love, physical therapy can be incredibly helpful. If you have any aches, pains, or are recovering from an injury, Chad suggests making an appointment. They can work with you to improve how well you move, stay stable, and get stronger.
"Physical demands on the job site, on the field, in your home or on the trail are all important for quality of life and enjoying this great city we live in," he said. "Physical therapy can help in any of these areas."
A referral is not required. To schedule an appointment, call 218.249.6040 or request an appointment online.