St. Luke's Chequamegon Clinic Opens Pediatric Physical Therapy Room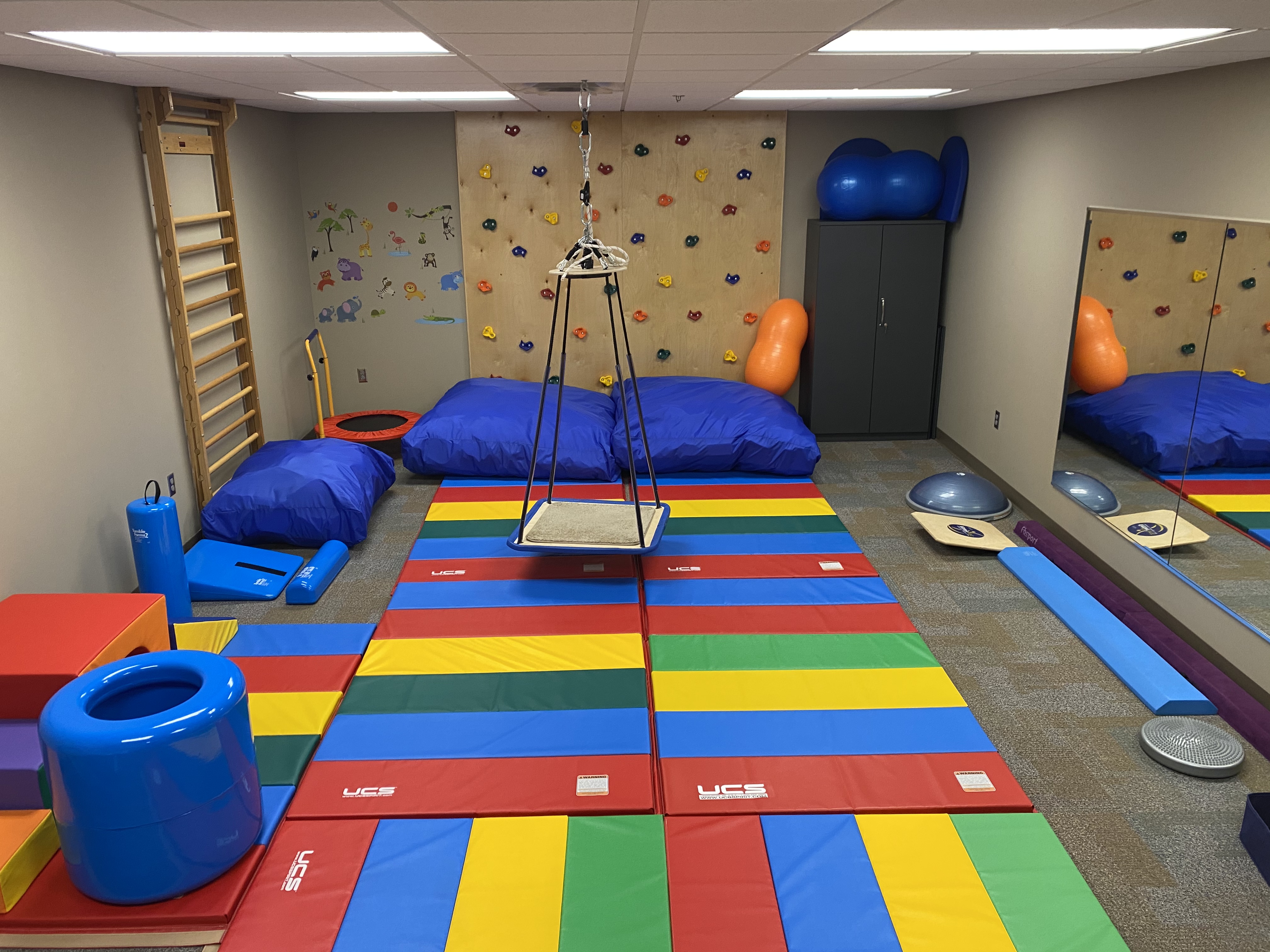 St. Luke's Chequamegon Clinic is proud to offer a new pediatric physical therapy room to Chequamegon Bay residents that allows them to receive care close to home.
"The Chequamegon team has created a strong pediatric physical therapy program, which now has the space to match the talent of its dedicated staff," St. Luke's Chequamegon Clinic Manager Sarah Stroshane said. "The new pediatric physical therapy space has toys, a ladder, swings, mirrors and even a rock wall."
Amanda Whiting is one of three therapists at the clinic. "It's really exciting to care for my patients in the incredible new space," Whiting, PT, DPT, said. "The innovative space is designed to get kids engaged in their treatment and maximize their health outcomes to achieve their goals in life."
Whiting treats patients of all ages in the main physical therapy department, and primarily uses the new space for pediatric patients from birth to 18 years old for a variety of conditions and injuries such as:
Stroke
Brain injury
Orthopedic injuries
Developmental delays
Balance and walking challenges
Cerebral palsy
Muscular dystrophy
The space is multi-functional and will also be used to help patients with Parkinson's, Multiple Sclerosis and the Clinic's free pregnancy/postpartum classes that will start after COVID-19 concerns subside.
Those considering physical therapy at Chequamegon Clinic should know all COVID-19 safety protocols are followed, as the safety of patients is the top priority. Talk to your primary care provider for a referral to Chequamegon Clinic pediatric physical therapy.