St. Luke's Celebrates 100th TAVR Heart Procedure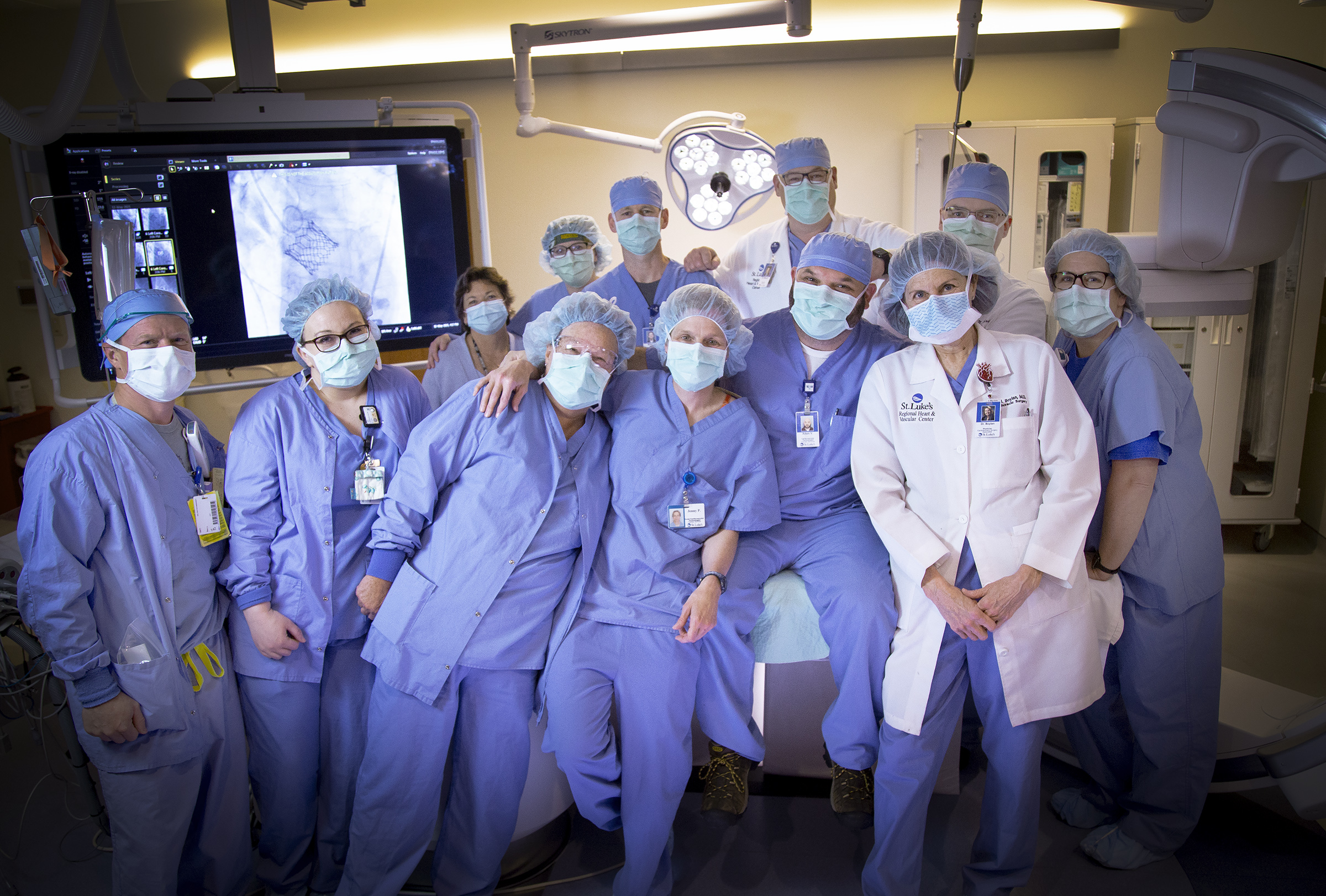 St. Luke's Regional Heart & Vascular Center celebrated the 100th Transcatheter Aortic Valve Replacement (TAVR) heart procedure on Wednesday, May 12.
St. Luke's first began offering TAVR only 18 months earlier in October of 2019. TAVR is for patients who need an aortic valve replacement and are not good candidates for open-heart surgery. TAVR is a procedure where the aortic valve is replaced without opening the chest. A multidisciplinary team of St. Luke's cardiac experts including interventional cardiologists and cardiothoracic surgeons performs the TAVR procedure.
"The success of this program has been a true team effort," St. Luke's Cardiologist Dr. Scott Mikesell FACC, FSCAI, FSVM, said. "Our dedicated team provides our patients with outstanding care, and they are the reason why our patient outcomes are above the national benchmarks when compared to well-established TAVR programs."
During the TAVR procedure, a catheter is inserted into an artery through a small incision. Using X-ray to guide the process, this catheter is then used to replace a valve. Once the replacement valve is in the right spot, it is expanded.
TAVR may be done for these reasons:
You are experiencing symptoms such as chest pain, shortness of breath, fainting spells, or heart failure.
Tests show that changes in your aortic valve are beginning to seriously harm how well your heart works.
You can't have regular valve surgery because it would put you at risk for complications.
If you have questions or want to know if TAVR may be right for you, call St. Luke's Cardiology Associates at 218.249.3057.