St. Luke's Celebrates New Partnership with Duluth Area Family YMCA with a Ribbon Cutting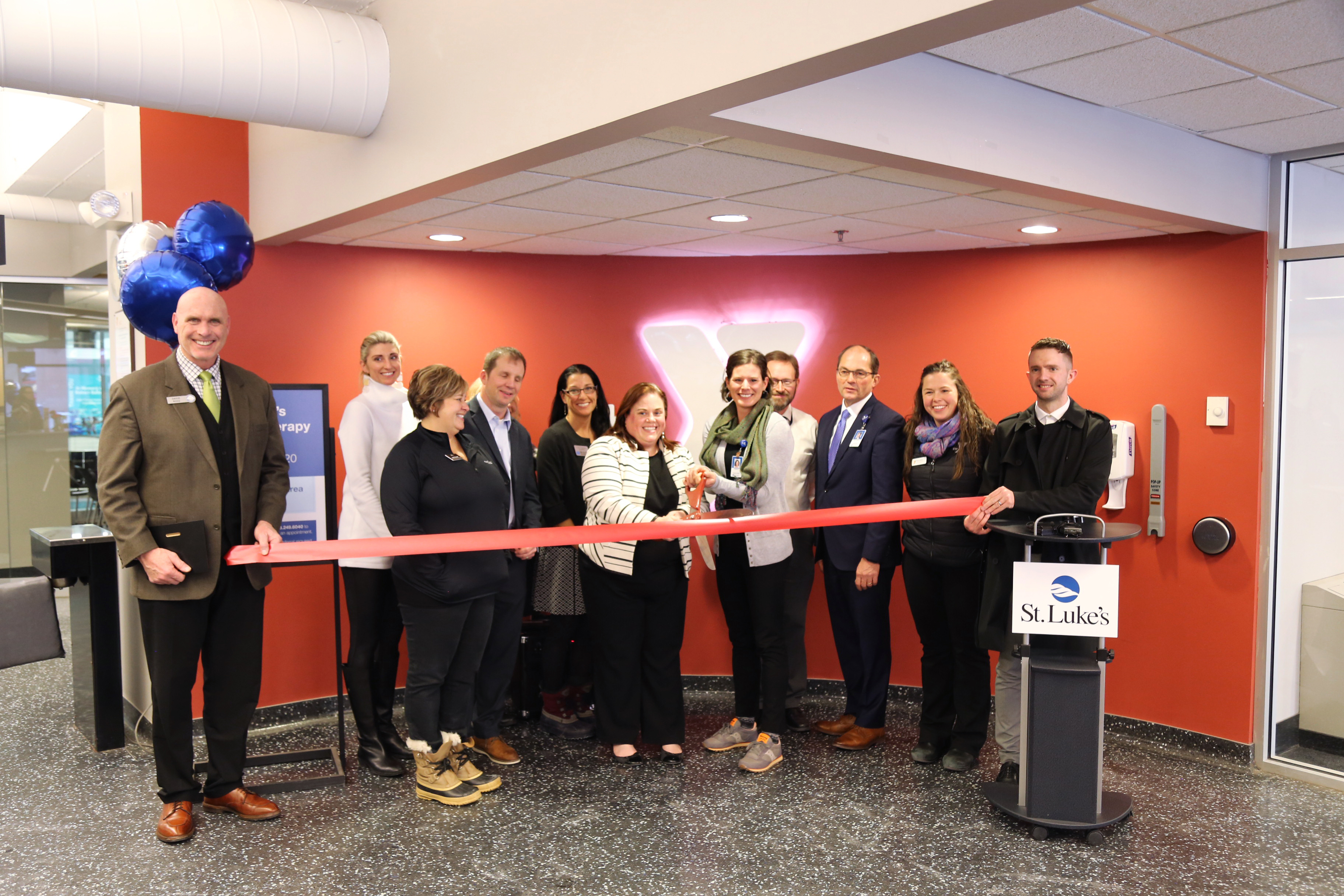 St. Luke's celebrated a new partnership with the Duluth Area Family YMCA with a short presentation and ribbon cutting ceremony today.
St. Luke's opened a new physical therapy location in the YMCA's downtown Duluth branch and also started sponsoring their drop-in care center. The care center is now known as St. Luke's Kids Club. It gives kids the opportunity to have fun and stay active while their parents are working out.
"Offering physical therapy at the Duluth Area Family YMCA provides us with another great opportunity for our physical therapists to work with people and help their bodies overcome anything that may be causing physical pain or limiting abilities," St. Luke's Director of Rehab Services Brett Osborne said. "It also gives people a chance to get to see all that the YMCA has to offer and what a great community asset it is."
Physical therapy services offered by St. Luke's include orthopedic injury rehabilitation, running evaluations, sports physical therapy and more. There is a private therapy room, plus physical therapists and their patients also have access to all facilities and equipment at the YMCA, including the pool, during appointments. Free parking will be offered to patients in the Holiday Inn ramp. To be seen at this location, people do not need to be a YMCA member.
"We are proud to strengthen the health of the community through this new partnership with the Duluth Area Family YMCA," said St. Luke's President & CEO Kevin Nokels. "We believe partnering with the YMCA to better the health of our community is a perfect way to continue putting our patients above all else."