St. Luke's Celebrates Groundbreaking for Campus Expansion
St. Luke's celebrated the next phase of its campus expansion with a groundbreaking ceremony today. Many community members and leaders attended, including Duluth's Mayor Emily Larson and Duluth Area Chamber of Commerce President David Ross.
The $37.5 million project includes a new Emergency Department (ED), which will be triple the size of the current space. There will be 37 exam rooms total. They will consist of 27 patient rooms with televisions and USB charging outlets, 4 state-of-the-art trauma bays, 4 dedicated behavioral health rooms and 2 triage rooms. The entire space is designed to decrease wait times, ensure privacy and provide a premier patient experience.
The 15-month project also includes a new Cath Lab with cardiac support services, imaging suites and helistop in St. Luke's Building A. The interior portion of construction will involve 60,000 square feet. The exterior portion will include 73,000 square feet with the construction of the helistop and parking ramp. It will all be designed by architect and contractor Erdman.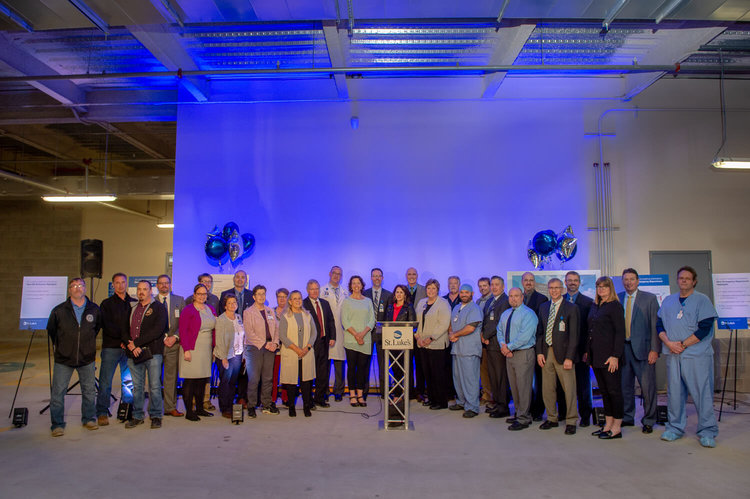 "This expansion represents the growth in the number of people who are choosing St. Luke's. It is a privilege to care for the people of the Northland and this expansion will enhance our ability to do so," St. Luke's Interim President & CFO Eric Lohn said. "It's exciting to be part of such a historic moment for St. Luke's."
Additional highlights of the project include an indoor, heated ambulance garage, a security station at the main entrance of the ED, a lab and pharmacist embedded in the ED, covered parking and decontamination room with 8 stations. Construction is expected to be completed in July 2020.