St. Luke's Names Cyd Olmsted as Trauma Program Manager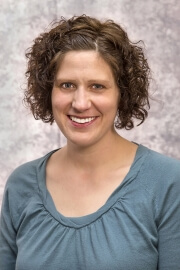 St. Luke's named Cynthia "Cyd" Olmsted, RN, as trauma program manager.
As trauma program manager, Cyd oversees operations of the St. Luke's Trauma Program, which tracks injured patients through the course of their treatment from EMS response through discharge, ensuring quality and completeness of care, compliance with state and national standards, and continual quality improvement with a focus on injury prevention.
Cyd has been with St. Luke's since 2012, starting in the emergency department (ED) and going on to work in interventional radiology and cardiac diagnostics. Throughout her career, she has been involved in emergency medicine in many facets, including ED nurse, trauma/surgical intensive care, and critical care ground and flight transport.