St. Luke's Promotes Kim Terhaar to Vice President of Strategy and Innovation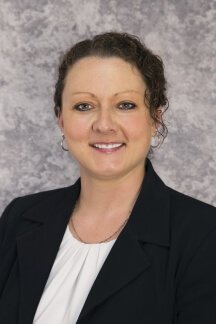 St. Luke's has promoted Kim Terhaar to the newly created role of Vice President of Strategy and Innovation.
Kim graduated from St. Scholastica with a Bachelor's degree in health information management. She then received her Master's in health services administration from the University of St. Francis. Kim has been part of the St. Luke's team since February 2002 and brings a depth and breadth of experience to this new position, especially with her experience as director of clinic operations for eight years.
Kim's proven leadership skills have resulted in numerous improvements in the St. Luke's clinic division, including St. Luke's ability to constantly innovate to better meet the needs of patients. In her new role, Kim will collaborate with other leaders throughout St. Luke's to drive growth strategies and elevate the culture of innovation throughout the organization.